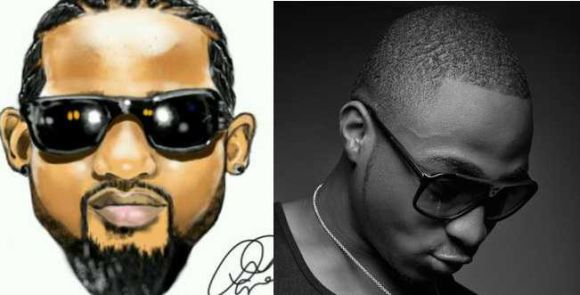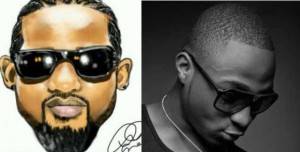 Hey folks, I will deliver on every promise I have made on this website i.e. two outstanding articles I owe you all on the alleged Tipsy copyright infringement case and the alleged MTN Lagos Fashion Week/Nigeria Fashion Week/African International Film Festival Trademark infringement case. Right now, I gotta take my seasonal vacation. So, I send my warmest thoughts and best wishes for a wonderful holiday and a very happy new year to you all. I'll be back January 6th, 2012!
It's gonna be "cray" in 2012. I am excited and I hope you all are too!!!! Below is my selection of 22 Hottest Songs by Nigerian Artists that rocked 2011. Some made legal headlines right here on Africamusiclaw.com. For example 2Face ft. D'Banj's I'm Feeling Good v. Kelly Hansome and Tipsy's Emi Naa ni.
Still others like Flavour made a comeback when he dropped his video for this hot song "Adanma" this 2011. A shoutout to M.I's Action Film who also dropped a video. Also, if you do not see your songs here, I have managed to listen to so many songs this year and have a little over 300 left to go through. In 2012, we 've got 365days to go so hopefully your songs rock and I can share it with my audience. Keep making beautiful music Nigerian artists.
Special shout out to Nigeria's music auxiliary/supporting services for without you guys, I am unsure the industry would (have) made the huge strides we have so far. I'm talking our music bloggers, magazines, broadcast media, DJs, Publicists and Public Relations Agencies. I salute you all. May God bless your hustles and multiply the fruits of your labor in 2012. Okay folks, "lean wid it, rock wid it" and share with your friends and family. I'll catch you all in 2012. I am planning my rap debut like Vic-O in 2012 so watch out for that. Heeeey! "Why evils?" Don't hate, congratulate."Why evils," really? All of you are a "weist." Looool!
Merry Christmas & a Happy New Year in Advance! "Let the music pay!!!!"
Cheers,
Uduak
My personal favorite and #1 Tune for 2011- Siiiiiiiiiiiiiiiiiiiiiinzu!!!
Listen to all songs below
1. Keresimesi by Flo- Nigerian Contemporary Christian music has never felt so beautiful. I so wanna be thanked for this introduction, for those who have never heard of Flo.
Audio clip: Adobe Flash Player (version 9 or above) is required to play this audio clip. Download the latest version here. You also need to have JavaScript enabled in your browser.
2. Feeling Good by 2Face and D'Banj – Kelly Hansome FILE!
Audio clip: Adobe Flash Player (version 9 or above) is required to play this audio clip. Download the latest version here. You also need to have JavaScript enabled in your browser.

3. Hello by Sheyman – King of Melody
Audio clip: Adobe Flash Player (version 9 or above) is required to play this audio clip. Download the latest version here. You also need to have JavaScript enabled in your browser.
4. Carolina by Sauce Kid ft. Davido – "Really sweet" doesn't do justice to this song. Sinzu and Davido we need "mo'" like this, please.
Audio clip: Adobe Flash Player (version 9 or above) is required to play this audio clip. Download the latest version here. You also need to have JavaScript enabled in your browser.
5. Ereke by J-Martins – J-Martins turned Love crooner but then again he is getting married in 2012 so that makes sense
Audio clip: Adobe Flash Player (version 9 or above) is required to play this audio clip. Download the latest version here. You also need to have JavaScript enabled in your browser.
6. Do as I do by P-Square ft. Tiwa Savage – Smooth and Sexy.
Audio clip: Adobe Flash Player (version 9 or above) is required to play this audio clip. Download the latest version here. You also need to have JavaScript enabled in your browser.
7. Love Wan tin tin by Oyinkansola ft. Brymo – The way true love should sound and taste, at least in theory
Audio clip: Adobe Flash Player (version 9 or above) is required to play this audio clip. Download the latest version here. You also need to have JavaScript enabled in your browser.
8.Playboy by Playbuoy ft Brymo – Nigeria's future is in good hands. Real music
Audio clip: Adobe Flash Player (version 9 or above) is required to play this audio clip. Download the latest version here. You also need to have JavaScript enabled in your browser.
9. NAWTI by Olu Maintain – Olu made a comeback in 2011. Good look.
Audio clip: Adobe Flash Player (version 9 or above) is required to play this audio clip. Download the latest version here. You also need to have JavaScript enabled in your browser.
10. Love Me Love Me Love Me by Tiwa Savage – Sexy voice
Audio clip: Adobe Flash Player (version 9 or above) is required to play this audio clip. Download the latest version here. You also need to have JavaScript enabled in your browser.
11. Pakurumo by Wizkid EME Records – EME shuts it down everytime. 2011 was no exception. Seen the video? Wicked!
Audio clip: Adobe Flash Player (version 9 or above) is required to play this audio clip. Download the latest version here. You also need to have JavaScript enabled in your browser.
12. Ogaju by DTunes Ft. Dammy Krane Produced by Dtunes – Real music
Audio clip: Adobe Flash Player (version 9 or above) is required to play this audio clip. Download the latest version here. You also need to have JavaScript enabled in your browser.
13. Back When by Davido ft Naeto C – Sexy, hot, FIYAH! One word,"Hotness!"
Audio clip: Adobe Flash Player (version 9 or above) is required to play this audio clip. Download the latest version here. You also need to have JavaScript enabled in your browser.
14. E No Easy by Jarmeu – Real recognize real
Audio clip: Adobe Flash Player (version 9 or above) is required to play this audio clip. Download the latest version here. You also need to have JavaScript enabled in your browser.
15. Emi Naa ni by Tipsy – Talented, witty, funny. She just needs to stay out of legal drama on AML.

Audio clip: Adobe Flash Player (version 9 or above) is required to play this audio clip. Download the latest version here. You also need to have JavaScript enabled in your browser.
16. Your Fada by Eva - Looooooooool! Hilarious song. Ladies, especially beautiful ladies, have you ever experienced a man try to talk to you thatyou are so not interested in? When you shun him, he gets mad and starts cursing at you? Lol! This song speaks to that experience. I can't wait to see what Eva has for us in 2012. Her EP (short album) is HOT and available for a free download. Grab your copy here.
Audio clip: Adobe Flash Player (version 9 or above) is required to play this audio clip. Download the latest version here. You also need to have JavaScript enabled in your browser.
17. Oliver by Don Jazzy and Mo'Hits Records – EPIC! This song made history in 2011. Black, white, red, yellow, orange got in on the action
Audio clip: Adobe Flash Player (version 9 or above) is required to play this audio clip. Download the latest version here. You also need to have JavaScript enabled in your browser.
18. Keresimesi by Skales EME Records – EME artists shut it down everytime. You can all go home now.

Audio clip: Adobe Flash Player (version 9 or above) is required to play this audio clip. Download the latest version here. You also need to have JavaScript enabled in your browser.
19. Wash Wash by ElDee- Life is too short. Call phony people out on their nonsense, eliminate them from your life and keep it moving. While you do that, don't be a phony person. This song speaks to that.
Audio clip: Adobe Flash Player (version 9 or above) is required to play this audio clip. Download the latest version here. You also need to have JavaScript enabled in your browser.
20. How you Want Am by Ruggedman ft. Funbi – Industry show respect. Rugged got it on lock down. A chill song.
Audio clip: Adobe Flash Player (version 9 or above) is required to play this audio clip. Download the latest version here. You also need to have JavaScript enabled in your browser.
21. Private Trips by Wande Coal- Millions love him. He is highly talented and his vocals shine on this track.
Audio clip: Adobe Flash Player (version 9 or above) is required to play this audio clip. Download the latest version here. You also need to have JavaScript enabled in your browser.
22. Adanma by Flavour N Abania – Adanma hey! Prolific hitmaker. Watch all Nigerian parties this Holiday rock to this.
Audio clip: Adobe Flash Player (version 9 or above) is required to play this audio clip. Download the latest version here. You also need to have JavaScript enabled in your browser.
Peace. I'm out. *Throws peace sign up. Gets up and exits virtual door.*