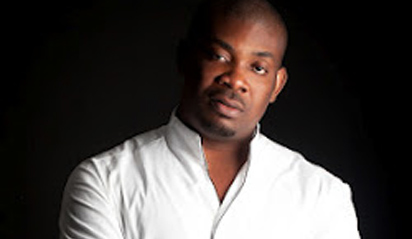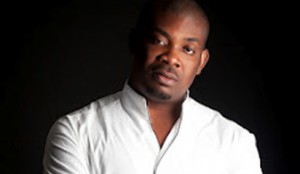 Folks, I trust all is well with you all. I mentioned in my introductory video greeting last Friday that this 2013 AML is now a business for me, not a "hobby." Accordingly, I have been busy setting up important structures/systems and of course getting my graphic design team to brainstorm for the perfect logo for the site. I have also added an industry network directory to the site. It is not yet ready for takeoff. When it is, you will be notified, officially, on AML. It is time we come out of the "dark ages" and have a network of music industry professionals so the AML community, especially artists, know where you all can be found.
What this means is, bear with me as my flight attendants and I prepare for take off. Yes, indeed. I am the Captain of this plane.

I promise a very bumpy ride full of legal drama, interesting business deals, industry moves, concert cancellations, flops/failures, successes, joy and of course tears. Emotions will run very high and will run the whole gamete and nothing will be certain or predictable. It's called life, real life. It happens in and out of courtrooms, daily, around the world. The goal is to chronicle these life events, pertinent to Africa, on AML and hope that we all walk away with lives that are richly enhanced personally and professionally, because we now know better. I should get my momentum really going very soon and I look forward to the exciting times ahead!!!
Speaking of exciting times, let's kick off with our first "Celebrities Behaving Badly" story under the heading of "Celebrity Crimes" of 2013. It could be categorized on AML as "legal drama" but I would rather wait to see if the Nigerian police/prosecutor's office actually charges Don Jazzy and his body guard(s) for the alleged crimes suffered by Victim Princewill Ojukwu, after their investigations. I must say it is AWESOME that Nigerians and Nigerian society are increasingly looking to the legal system, irrespective of all of its faults and short comings, to redress wrongs. The big thing has to be that you the music celebrities and stars that read AML have really made a difference, unwillingly albeit, to help a legal blogger like myself, bloggers and the general media increase their coverage on the legal drama/stories YOU create. Thank you. It is for the greater good of society, I promise you.
Okay, enough of that wicked look you must be giving me right now for those who are adversely affected i.e. those whose stories we talk about on AML. Let's get to the story at hand.
We have transitioned from a time when Nigerians, especially Nigerian celebrities, could just go "Mafioso" on citizens and think they can get away with it, thanks to social media. A large majority of members of the Nigerian public might get away with it but not you, the celebrity. You are today's vehicle/medium for showing that the rule of law can be and should be enforced. If you do not want to be in the limelight for such kinds of violations of civil rights or alleged criminal conducts, take a page out of AML legal drama/celebrity behaving badly stories and fall back on the mess. The story below accuses Don Jazzy of attempted murder, theft of property, assault/battery. There is the idea that one is innocent until proven guilty in a court of law. Let's wait for that.
Don Jazzy has done a lot of really nice things in the community. However, this is not the first time Don Jazzy has been accused /involved in a situation accusing him of assault/battery. It is the first time attempted murder is affiliated with his name. We saw the assault incident in the Kelly Hansome scenario where Kelly Hansome was accused of stealing Don Jazzy and D'Banj's song 'Feeling Good' featuring 2Face, basically a copyright infringement case turned criminal law in Nigeria at the hands of Don Jazzy and D'Banj; who then sent out press releases at the time. God help us.
Revisit that archived Don Jazzy story here and that of Olisa Adibua here to see how all of this drama would/should shake out. I will wait to see if charges are filed. I hope 2013 is the year more Nigerian celebrities actually get into the courtroom on breach of contract allegations and of course criminal proceedings of assault, among other charges. It's not wishing anyone bad. If a society must change, something has got to give. When people respect the rule of law, the courtroom, not the streets, should be the place they sort out their mess, absent peaceful negotiations that keep the legal drama outside of the courtroom.
"It's not about the money' Ojukwu told Dimoko 'this could happen to anyone, it is abuse of power and needs to be checked before someone is killed all in the name of the other being a celebrity. Don Jazzy stood there pinging on his blackberry as his thugs beat me up, that is the last thing I remember before I fainted…"
- Princewill Ojukwu – Victim as told to Blogger/Journalist Stella Dimomokorkus.
Key Allegations by Princewill Ojukwu as stated in the petition below by the victim's lawyers to the police.
1. The victim visited Don Jazzy's club
2. Don Jazzy was present and a misunderstanding of some sort happened.
3. (The victim was brutally beaten by Don Jazzy's thugs under Don Jazzy's supervision)
4. The victim was stripped naked.
5. The victim suffered blunt trauma to his head (blood clot as a result of concussion), eye and body. He also suffered more internal injuries and also is now coughing blood.
6. The victim has incurred major medical bills and is psychologically traumatized.
I will take on the legal commentary once we see where this goes on the arguments, pro and con.
Signing off.
It's me, Uduak.
Yeah, the one and only.

BIG SMILE.
Catch you all soon.
Cheers,
Uduak