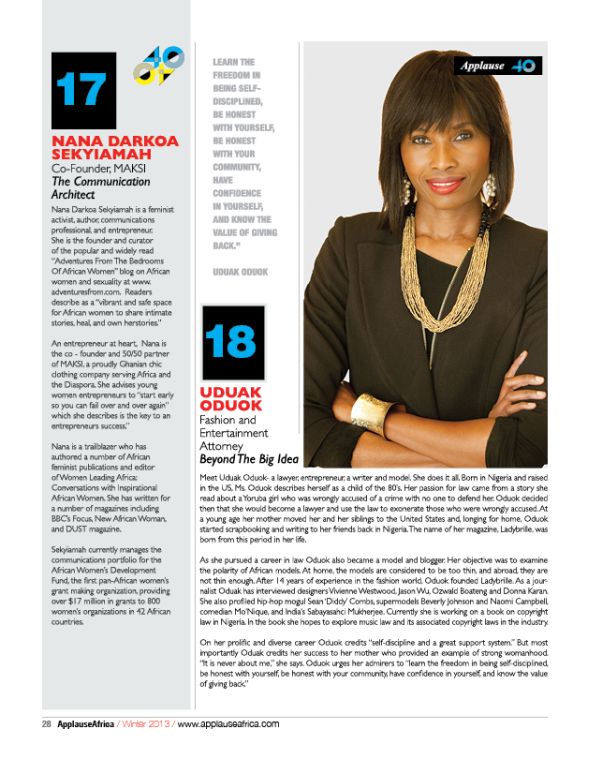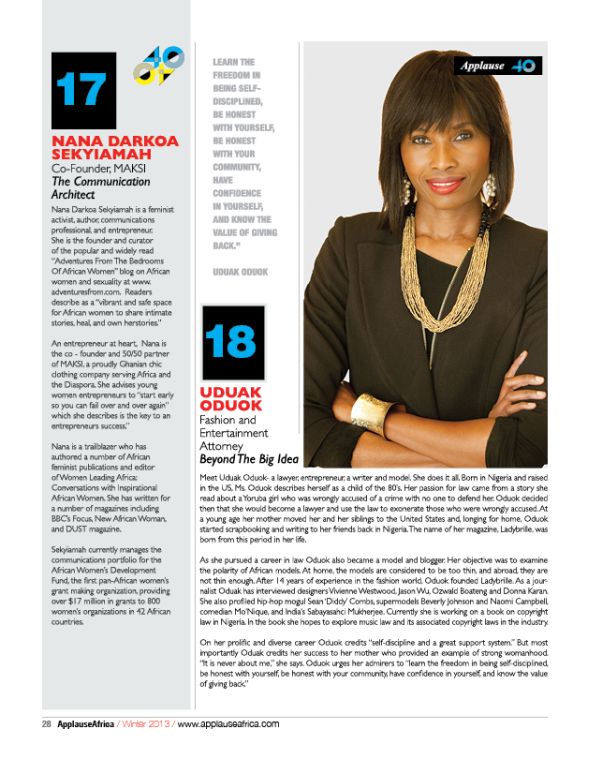 Hey folks, I'm happy to share that I have been featured in Applause Magazine's 40 under 40 influencers of African heritage making a difference in their communities. Applause Magazine  is a quarterly published lifestyle magazine, based in New York,  for the progressive African in the Diaspora with the goal of celebrating, empowering and connecting these network of persons.
I am very humbled for the feature and thank Divine Muragijimana, Editor-in-Chief  for Applause Magazine, and the entire Applause team for the honor.
FYI: I was born in the USA, raised in Nigeria, so switch that part up when you read the piece.  

Check out the full feature in the link below.  Have a great day folks.
Cheers,
Uduak
Over the last couple of months the Applause Africa team embarked on a journey to recognize 40 individuals under 40 in the African community. Our team came together in order to whittle down an excitingly long list of influential young Africans to just forty. In the end, we came up with a list of individuals that we believe you will not only benefit from knowing, but will also be inspired to read about.

The magazine is finally out in distribution! Please join us on the official web launch of the magazine that starts today. Our official twitter hashtag for the issue is

#AA40under40

.