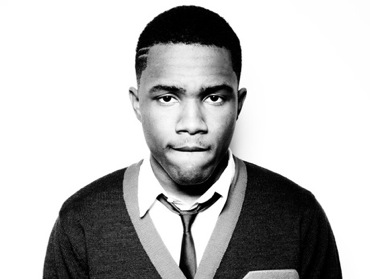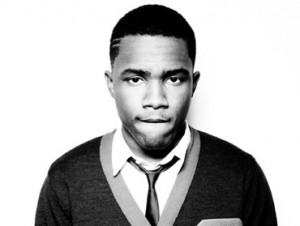 Finding self, whatever form it may be, is apparently not an excuse to break the law. But of course you all already knew that. We are in criminal law territory folks.
Frank Ocean, who shared in 2012 words on twitter that made people call him  bi-sexual, although now it appears many categorize him as gay, has been busted for drug use and driving on a suspended license. What was he thinking?
In any event, people wanted to turn the arrest into a story on alleged "lewd" conduct. CBS stepped up to set the record straight on the arrest.
"Since Frank Ocean outted himself via Tumblr, wags have scrutinized his every action through a sexual lens. The latest rumor that he was pulled over by Mammoth Lake, California officers for suspicious behavior was tinged with a sexual bent. CBS Local has learned that his detainment was a result of a routine traffic stop and a bag of Marijuana.

According to an updated statement (an early statement did not contain the drug charge), a Deputy detected a strong odor of marijuana from inside the car. "Christopher Breaux, aka Frank Ocean, age 25, of Beverly Hills, CA, had a small bag of marijuana on his person," the statement said. "Mr. Breaux was cited for possession of marijuana and released."

According to gossip site Mediatakeout, Frank Ocean and a male companion were detained by police after authorities noticed "suspicious behavior." While many sites insinuated the "suspicious behavior" included sexual acts, the California Highway Patrol issued a statement to CBS Local that explains a traffic stop for speeding.

"On 12/31/2012 at approximately 1630 hours, Officer E. Moore, #20190, was in full CHP winter uniform, and driving a black and white departmental sedan (Class E)," the statement read. "Officer Moore was stopped facing northbound in the center median of US-395, north of Tom's Place monitoring traffic. Officer Moore observed a black BMW driving southbound on US-395 exceeding the 65 MPH maximum speed limit. Officer Moore accelerated his patrol vehicle in order to follow the BMW, and then observed a marked patrol unit from the Mono County Sheriff's Department making an enforcement stop on the BMW. After the Mono County Sheriff's Department unit stopped the BMW, Officer Moore stopped to provide any necessary assistance. . ."
Visit my archived legal commentary/analysis of celebs busted with drug use to get an idea how bad it may be for Frank Ocean.
-Uduak