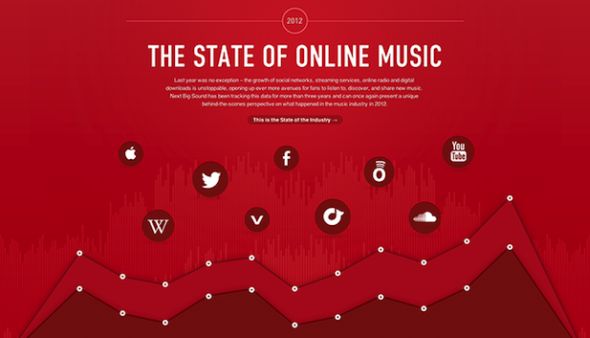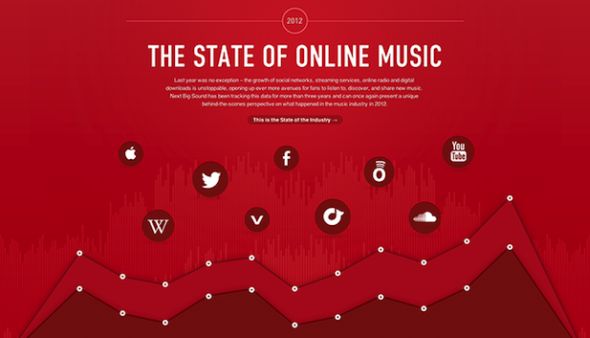 Next Big Sound, a technology company providing analytics and insight for the music industry, is out with their state of online music industry report for 2012.
For Africa's music market, the people doing this kind of tracking are online distributors such as Irokoing, Spinlet et al. I think it is however important artists do this in house also, independent of the sales and tracking figures these online distributors should be expected to provide to them.
That information/data will be very important in the long run to you, sponsors, and your labels in general. If you do not have a website, you should get one. If you do not have an e-commerce site integrated into your website where you sell your music, you should get one. Have your website programmer and designer install the appropriate tools. Of course you should also consult with a lawyer,especially if your website will be hosted by an internet service provider in the USA. There are important privacy policies and terms of use that should be in place if you intend to collect people's information (your fans) in exchange for selling your music, running contests etc.
"Last year was no exception – the growth of social networks, streaming services, online radio and digital downloads is unstoppable, opening up ever more avenues for fans to listen to, discover, and share new music.

Next Big Sound has been tracking this data for more than three years and can once again present a unique behind-the-scenes perspective on what happened in the music industry in 2012."
Click here to get the scoop on the Next Big Sound's State of Online Music Report.
Highlights
1. Social Market Share: Major label artists were responsible for over three quarters of music sales in 2012. Does this translate to social music? From Facebook page likes to YouTube video views, what percentage was captured by each of the major labels versus independent and unsigned artists?
2. Unsigned/independent artists represent 2x market share in social (~30%) compared to sales (~15%). #stateoftheindustry
3. Network Activity: Social network activity was up across the board in 2012, though certain channels definitely saw more growth than others. As for where it is best to place your social focus, we found that YouTube/VEVO, Twitter, and Facebook activity for an artist had the highest correlation to both debut and peak chart position on the Billboard Hot 100.