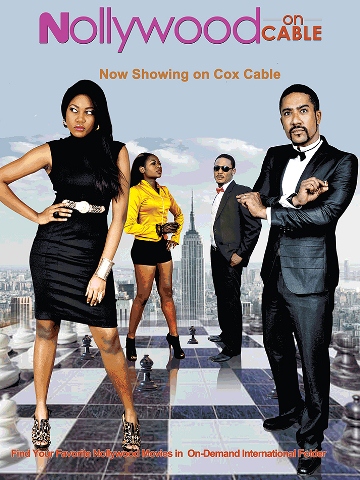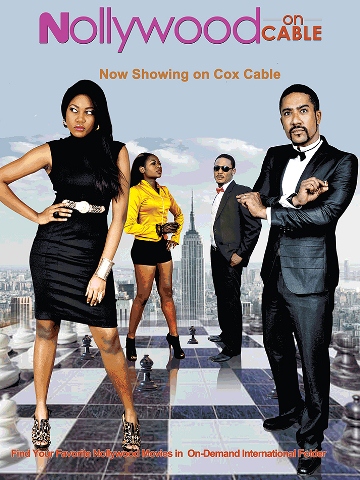 At the beginning of the year, I had some of you AML readers ask if I would share my predictions for 2013. I declined to do so because as I mentioned, the ones I did for 2012 remain relevant.
Nevertheless, I will add a few key things that I think you all should note to my predictions: 1) streaming will be and is becoming the order of the day both on the US and Nigeria/Africa end of things.
Another addition to the 13 predictions I made last year is that the novelty of digital distribution companies owned by Africans, in the music and entertainment space, will wear off. These companies will HAVE TO step up their game. Replacing the novelty will be very stiff competition as many try to enter and remain relevant in the distribution space.
For the AML serious minded, here is a recap of some of the existing players (all Nigerian owned) and those in the wings waiting to enter the space that you all should be keeping a tab on:
1. IROKO TV (Existing)
3. IBAKA TV ( existing) (I thought Tonto Dikeh was working with IROKO for her Hi music video debut. All of a sudden I am receiving emails from IBAKA. Did I miss something? Tonto has been a big endorser of IROKO)
4. Real Nolly movies (existing)
5. 234Media (new entrant)
6. eLDee's IMAN Entertainment (existing – I don't understand why eLDee does not invest in prime online real estate for his brands)
7. Afrinolly (existing)
8. Truspot (existing)
9. Notjustok (existing . .  . I'm curious to see their relaunch.)
10. Spinlet (existing)
There are countless others but the names above are just samples of those who will try to dominate West Africa & Africa's distribution space in 2013 and in the years ahead. As a way of disclaimer, some of these people I have had interactions/dealings with on some level. But y'all already know that will not stop me from getting to the heart of the matter where their actions become relevant to my demographic, YOU ALL, and of course is in the public domain.
Now, while you ponder on the above, let's welcome yet another entrant Brandcast Media Inc. Has anyone ever heard of Perry Umoh, the owner of Brandcast? I certainly never have until the press release below. Welcome Brandcast Media Inc. nice to e-meet you.
Let me say a few things that irked me from the Brandcast Media release  because it just gets on my last nerves when I see these kinds of releases that are disseminated to the public:
1. DISTRIBUTORS STOP WITH THE NONSENSE ABOUT ERADICATING PIRACY IN NOLLYWOOD FILMS. Really, please stop. Many of you come from a textbook/corporate angle and have no idea what you speak of. You are here to cash in. I know it, you know it, we ALL know it. So, get to it and stop with the grand standing and illogical talks on piracy eradication.
2. IF YOU TELL US YOU WILL ERADICATE PIRACY, TELL US EXACTLY HOW! Let's call it what it is. There is a lot of money on the table and every one is rushing to the entrance of the money door, pushing, scratching, elbowing and keeping each other out as ALL try to get to the money. Get to it. Don't stop and make promises with no idea how you will deliver. How does Brandcast leaving a nation of 160million people where piracy exists to come to the USA to distribute an "on demand" Nollywood films licensed to it by a few content providers help erase or even reduce piracy? Exactly how? Please do tell.
3. AN OYINBO BRAND/OYINBO PEOPLE AFFILIATING WITH YOUR NIGERIAN BRAND DOES NOT EQUAL SUCCESS. I am so sick and tired of this particular one. In fashion, film, music and all aspects of Nigerian life and culture, if a white man/woman or now a black musician (after such a long time of being disrespectful to blacks) is not affiliated with your product, it is impossible for it to do well. This mentality has led to a common situation where everyone else chops yafun, yafun at the expense of the Nigerian (educated or not) and we just siddon there they look.
In fact, as Nigerians, your own can acknowledge you, make you rich but the validation of the oyinbo man is necessary for you to feel adequate. This mental slavery just baffles me.
It is great that Brandcast Media Inc. is now affiliated with Cox but can we get some answers here?
a) First, who is Cox Cable? Why would Americans leave Netflix, Hulu, even You Tube sef to start doing "on demand" on Cox. Because why?
b) Brandcast says it will cause a "boom" to "millions" of cable subscribers. How? Which ones? How are we measuring this?
c) In a day and age where majority of Americans can be found online, can somebody tell me why Brandcast thinks this makes sense?
d) Okay fine, you are with cable TV. Why would anyone pay the amount you are asking for , $3.95, when they can obtain better quality Nollywood movies free of charge or at a much discounted price online??
e) "With Cable, Nollywood fans that usually watch the movies online will have no concerns about Internet speed or buffering, just when the viewer is being captivated by the movie."  Really? Which fans? Nigerian Nollywood fans in Nigeria or USA Nollywood fans here in the USA? Where are they located? Are they Nigerians? Whites? Blacks? When did USA fans start having buffering issues? Can we see the numbers on how USA Nollywood fans were evaluated and how many in the USA said they have buffering issues watching movies on Hulu or You Tube?
f) Finally, name dropping Nollywood actresses and actors in this release is silly, at best. To me, it shows that Brandcast does not know its market well and is just reaching for whatever it can get.
Is that supposed to "wow" us or make us turn a blind eye to the very liberal generalizations and unclear path set before us on what exactly Brandcast Media is really trying to do?
Again, I tire for these people all getting into this distribution space and throwing things like "Nollywood," "piracy," "3rd largest movie producing film in the world," "leader in African movie industry," "legitimate global distribution company," "welcomed innovation" and thinking the average Nollywood movie fan, especially those in the diaspora, are quite daft.
How exactly is this innovative? You get a spot on cable tv at a time when America and even Nigeria is moving to the digital space, you name drop and then overprice your films. These films can easily be found online, with overall good user experience for free, and that is supposed to be innovative? Did I miss something?
TIP FOR US BUSINESS OWNERS ENTERING INTO THESE KINDS OF LICENSING/ DISTRIBUTION AGREEMENTS: You need to begin DEMANDING that these individuals and companies provide you copies of any copyright clearances of Nollywood movies they claim they own; or are licensed to sell. It is not enough to take them at their word.
I'll stop for now. I am sure I will see more of these kinds of releases throughout the year.
"A welcomed innovation in the entertainment industry is here, as Nollywood movies will now be available on major cable television networks in the U.S. courtesy of Brandcast Media, Inc. Nollywood, the leader in the African movie industry, is currently the third-largest producer of feature films in the world, ranking only behind Hollywood in the United States and India's Bollywood as number two. Viewers of Time Warner, Cox, partners and affiliate cable television networks will now be able to watch Nollywood movies On-Demand starting February 1st, 2013. This will be a boon to millions of cable subscribers of various cultural orientations in the U.S., Canada and the Caribbean.

With the addition of Nollywood movies to Cable TV content, Brandcast Media, Inc. aims to generate crossover appeal through the exposure of this unique content to over 40 million North American homes. The movies are carefully selected high quality titles that will end the usual buyer's remorse viewers experience with some Nollywood movies they purchase without preview. There will be no endless parts, just one complete uninterrupted movie viewing experience. With Cable, Nollywood fans that usually watch the movies online will have no concerns about Internet speed or buffering, just when the viewer is being captivated by the movie. About 80% of the movies to be shown on 'Nollywood Hits' have never been seen.

Some of the high quality productions to be featured on Nollywood Hits On Demand include 'Somewhere in Africa', 'Mind Games', 'Unwanted Guest', 'Married But Living Single,' etc., and will feature notable actors in the Nollywood Industry such as Genevieve Nnaji, Van Vicker, Funke Akindele, Majid Michel, Joke Silva, Omotola Jalade Ekehinde, Yvonne Nelson, and so many more.

"The distribution of Nollywood movies on major Cable networks in the U.S. is the next logical stage in the growth of the Nollywood Movie Industry. It's a dream come true for the many talents in the industry and the vindication of a culture often marginalized in the western market; a real chance for bilateral acculturation and the consequent achievement of crossover appeal for the movies as a cultural export from Africa. Now the world will see the real life and style of Africa in the comfort of their homes". – Perry Umoh, President & CEO, Brandcast Media Inc.

As a legitimate global distribution channel, Nollywood on major cable television networks will be an emergent answer to Nollywood's rampant piracy and lack of investment and theatrical release interest. Nollywood's presence on U.S. cable network giants will impact positively the industry's revenue growth and address existing piracy issues. These select Nollywood movies will be available On Demand at $3.95 each." – Brandcast Media
-Uduak