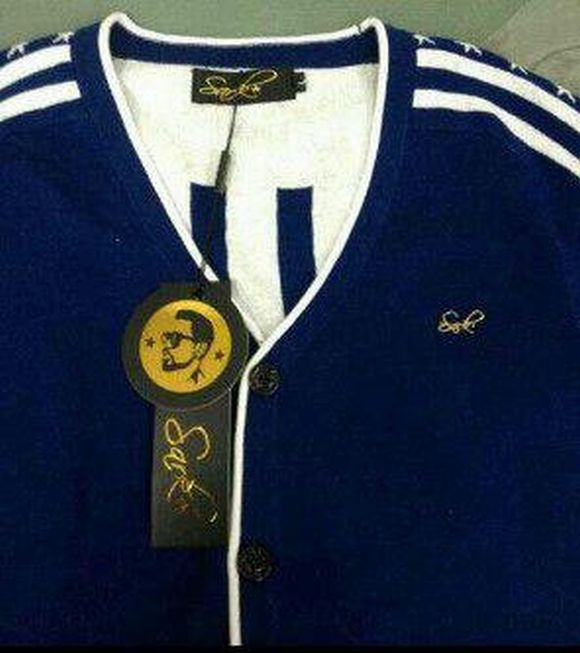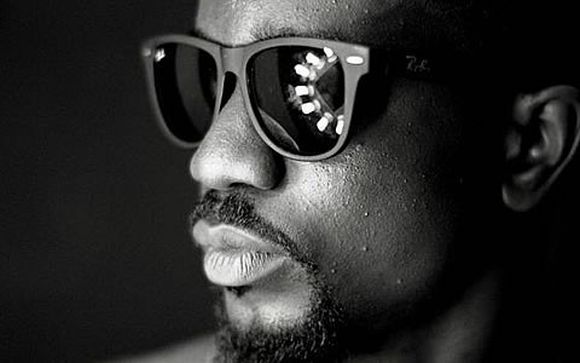 There are so many ways to make money in the music industry if African artists will look beyond just signing to a big record label. One major and untapped way to do so in Africa's music market is through clothing merchandising. African musicians are yet to tap into this powerful means of making money, especially in larger music markets like Nigeria and Ghana. Over here in the USA, it is almost silly to talk about building your music career without discussing music merchandising, whether you are signed with a label or not.
Ghana's Sarkodie, aka Africa's "Rapperholic" aka "One time for your money!" aka my favorite rap artist out of Africa, bucks the trend of refusing to think outside the box in revenue streams for artists; with the upcoming launch of his clothing line of shirts and baseball hats. His line is called 'SARKS!'
Congratulations to Sarkodie!
A couple of tips for AML artists if you want to venture down Sarkodie's part.
1. Stay in your lane i.e. keep it authentic - If you are a t-shirt and baseball kind of girl or guy, don't attempt to do couture or high fashion. "Swagg" it out with what you know because your fans will respond well and buy when you stick with what works. Also, it is easy to fit all kinds of body types when you manufacture simple shirts and hats than couture/high fashion.
2. Make sure you work with the right manufacturers and distributors to give you quality goods and deliver them on time to your fan base. Nothing is as disappointing as getting bad quality clothing or worse not even knowing where to get a piece of clothing merchandise you absolutely want and need to have. Dot your i's and cross your t's by thinking about your supply chain logistics and the quality of your manufacturing when you decide to venture into music merchandising. This will help make sure your fans get what they want (your designs), when they want it and where they want it.

3. Don't forget to tie in sales of your merchandise with your music. Set up an e-commerce store i.e. online shop to sell your clothes. You can sell your clothes through etsy.com, myasho.com and directly on your own website, among many places to check out online. (Visit Ladybrillemag.com below to see these offline and online retailers). At every opportunity, sell your clothes. You may give free music but tie it into a purchase of your clothes. This is known as selling in bundles. For example, you sell your merchandise and you give your fans a song on a USB stick or an autographed CD etc., as part of that sale. Brainstorm and come up with what works best for you and your fan base.
4. If clothing is not your thing, then diversify. You can sell shoes, pens, fragrances, whatever floats your boat. It starts with a good business plan and the right manufacturer to work with you, and of course the right lawyer to help structure your business deals.
5. License your name/work with an African luxury brand/designer to create limited editions of your designs for you. These things are not complicated. You just have to think outside the box and also be true to yourselves on why you do music. African designers are trying to be seen and sell abroad. However, the fashion industry in Africa has not made the kind of strides the music industry has made in terms of reach.
Both within and outside Nigeria, and across the continent, Nigerian musicians are household names. In the West, they continue to gain notoriety. Use this to your advantage. Whether you are on the level of P-Square, D'Banj,  Sarkodie, Banky W, Wizkid or Tiwa Savage, all of whom have fan base abroad, you can work with your local designers by entering into co-branded licensing deals that will amplify the brands of the designers you partner with and yours. It only makes perfect sense.
If you do not know where to go for these African luxury brands, visit my magazine website Ladybrille to begin looking. Check out the fashion weeks tab , the LadybrilleNigeria tab, or the directory tab for an idea on high end African luxury design brands whose style sense resonates with you.
-Uduak