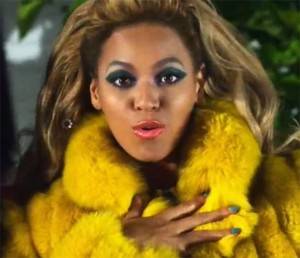 HAPPY FRIDAY!! Okay guys, join me later this afternoon 2pm PST/5pmEST for 'Social Media & the African Entrepreneur' as part of the Social Media Week New York City series of events. The event is brought to you courtesy of Mayven PR, IBOM, LLC,
I look forward to seeing you all on Google Hangout! I hope I get a chance to answer a few of your questions!! In the meantime, let's wrap this up with today's announcement that Beyonce has signed a global administration deal with Warner Chappell/Publishing.
Jay-Z has a similar deal he signed with the same group a little while ago.
"It's an honor to join Warner/Chappell Music and to continue working with my friend Jon Platt," commented Beyoncé in the Warner/Chappell announcement release. "I trust his vision and admire his professionalism, and I look forward to our partnership." – As seen on Billboard Magazine.
In English what does this "global administration" deal mean?
1. Beyonce has now given Warner/Chappell the right to administer her compositions, globally, for a set period of time. They are a HUGE publishing organization so this makes complete sense. NOTE: Beyonce retains FULL copyright ownership in all of her songs. This is why a clearly delineated duration period has to be indicated in the administration contract.
2. Why would she do this? Well, let's just say it is not easy being Beyonce. Try monitoring an empire that spans the globe. Impossible, right? Exactly. So, Warner comes in to get the job done i.e. handle the daily operations of staying abreast of it all.
3. Warner gets paid an "administration fee"in exchange for making Beyonce's life easy. The amount can range from 15-25%.
That's the basic gist of it. See & talk soon folks.
Cheers,
Uduak