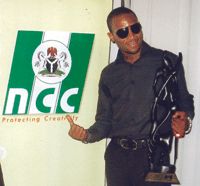 Folks please note the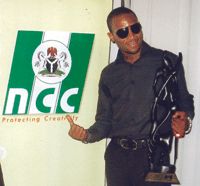 industries NCC is soliciting.
IT /Telecommunications folks are also part of the AML reader base. So, if you fit the demographic sought, do hop over to the NCC event and let your thoughts be known. Music industry people and Nigerian entertainment lawyers, you are stakeholders so you should show up too.
I am always leery of IT/technology wired folks dominating forums like these because I find many times they are bananas about the next innovation, gadget and gizmo but fail to connect the human element to it all, or truly think about the end user. Their brains are wired were it is all about the IQ and the EQ is simply no where to be found.
A bit scary if you ask me.
-Uduak
________________________________
CONSULTATIVE FORUM ON THE REFORM OF THE NIGERIAN COPYRIGHT SYSTEM FOR INFORMATION & COMMUNICATIONS TECHNOLOGY; PUBLIC INTERESTS/ACADEMIC INSTITUTIONS STAKEHOLDERS
The Nigerian Copyright Commission cordially invites representatives of Copyright Owners, Stakeholders' Associations, and Corporate Bodies in Information & Communications Technology Sector; Users, Academic Institutions & Public Interest Stakeholders, to the above mentioned meeting.
Dates: 19TH February, 2013 (ICT Sector Stakeholders)
20TH February, 2013 (Users/Academic/Public Interest Stakeholders)
Venue: Rockview Hotel, Adetokunbo Ademola Crescent, Wuse II, Abuja.
Time: 10 .00 a.m. prompt
A summary of possible issues for discussions at the meeting is on the dedicated website for the reform process- www.copyrightreform.org. Participants are advised to study the relevant questions on the website and come prepared to the meeting.
Comments and suggestions may be forwarded to the Expert Working Group of the reform process through the below mentioned website or email:
www.copyrightreform.org
Email: ewg@copyrightreform.org
Afam Ezekude
Director-General, NCC
Announcer
Enquiries:
08023351216
Nigerian Copyright Commission: Protecting Creativity