I watched the latest episode of music critic and journalist Osagie Alonge's #FactsOnly where he discussed why Nigerian female artists are not as successful as their male counterparts; and frankly I was a bit disappointed. I was disappointed because he missed some glaring "#FactsOnly" that stand in the way of women being successful in this industry.
So, for all the points he raised, I have included my responses below and invite you to do the same in the comment section.
Question: Why Aren't Female Artistes In Nigeria That Successful?
1. Osagie: It is a male dominated industry and only two women have been able to be very successful i.e. Tiwa Savage and Yemi Alade.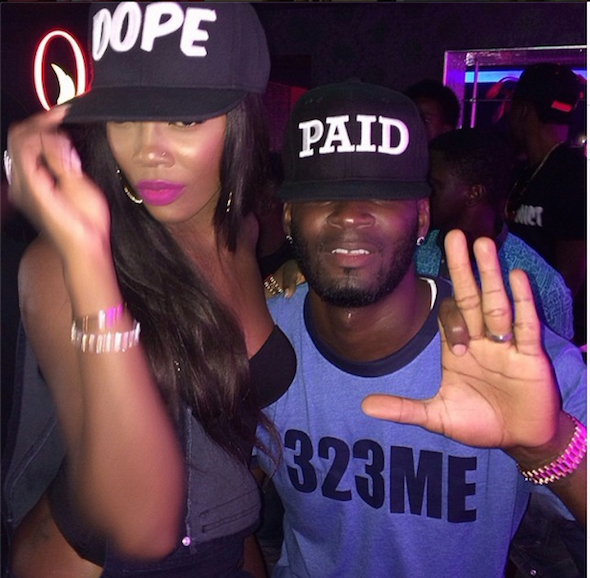 Ms. Uduak's response: Yes it is a male dominated industry and the success of Tiwa Savage and Yemi Alade are no exceptions, in fact they are as a result of male support. Nigerian men are solely behind opening doors for these aforementioned female artists. If Tiwa Savage did not have the support of T-Billz to find and negotiate her deals and fight on her behalf, she simply will not be where she is today. His presence removed her from a not so great situation at FlyTime and shielded her from the male chauvinistic society that Nigeria is. The same holds for Yemi Alade and the kind of male support in all facets of the industry that has helped her climb up the charts. So, to me, the real question is when will more Nigerian men in the industry step out of the way of female artists and instead support them much the same way like T-Billz did with Tiwa?
Now I know the two ultimately got married but the kind of support I speak of does not include fostering romantic relationships. Just strictly business because investing in our female artists is good business sense.
2. Osagie: Shelf Life – No female artist has spent 10years in the game. (He says Weird MC doesn't count and neither does Sasha.)
Ms. Uduak's response: I don't think "shelf life" is a valid reason for why women are not as successful in the industry. In fact I disagree that it is and I also read the inherent bias that comes with that "shelf life" i.e. pregnancy and marriage.
#Factsonly, Nigeria's music industry is still very young. Also, treating music as a business is a novel concept for most in the industry. It is why Osagie can only point to D'Banj and 2Face as the very few artists, even in a 99.9% male dominated industry, that have managed to last for a decade. This fact simply has no bearing on gender.
If at all it should be considered, then Osagie should not miss the realities of violence and sexual harassment against women in the industry. These are common and aggravating factors, in addition to the obvious lack of music business skills and acumen that the woman artist faces in Nigeria, just like her male counterpart.
2. Osagie. If I am a marketer and/or investor why will I invest in an artist that I know will not be around for a decade.
Ms. Uduak's response I find this reasoning completely illogical and a perpetuation of gender bias, even if unintentional. How many investors or marketers in Nigeria does Osagie know that actually say, "hmmm… Nigerian artists, will you be around for ten years, okay o. I will invest in you now. Come and take my money?"
Most marketers are focused on the present and getting a quick return. Hello, haven't we heard of piracy? It permeates the industry and marketers are not sitting there waiting for ten years before they promote and distribute a hot single. For investors, we haven't even reached that stage where investors in the traditional sense are actually looking at our industry artists as viable long term investments. Hello? We are barely able to get them to look at Nollywood as a viable investment opportunity, an industry with more women represented.
3. Osagie: The rate at which female artists release an album is pretty low. Yemi Alade is the only person to drop an album last year.
Ms. Uduak's réponse: I agree here. I think there is a lack of support, harassment and violence that simply gets in the way of the success of female artists. There are many examples to cite. It is why the likes of Eva Alordiah who have been able to push through and forward should be applauded. There is indeed a war coming in the nearest future as the younger generation of Nigerian women will insist on having their rightful place in the industry and take no prisoners while they are at it, like Eva.
4. Osagie: A male artist is self-employed/artist-entrepreneur who does it all without a team. Female artists need a team, a label. They are dependent and unable to be on their hustles themselves.
Ms. Uduak's response: The female artist is and can be a successful artist-entrepreneur like her male counterpart. Examples include Eva Alordiah, Weird MC, among others. The idea that males are more business savvy and better at multi-tasking is preposterous. We know for a fact that women can and do run successful businesses on their own without needing a whole team. This position is substantiated by our many local market women who keep Nigeria running. In those environments, they do not have men to get in their way because men believe they are meant to oversee food, groceries et al.
Without the interruption of men, they have been able to thrive as self-employed successful small business owners. In contrast, in the music industry where men feel women have no business participating in the music playground, men have effectively shut out women. It has nothing to do with one person needing a team versus another one not needing a team.Lest you forget, Toni Payne, without a team, helped build 9ice's career. 9ice had a huge team of men much later after Toni Payne got ousted. What happened? He, in fact, folded his music career for politics and when that failed, he is now back to music talking about 'beautiful' in his latest sound tracks.
Finally, I have found that most of the support staff and those providing ancillary services for the success of our male artists are women. Let's stop perpetuating these silly gender stereotypes that really hurt our women.
Let's look to America and other similar industries to see what the picture could look like when our men begin to get out of the way and instead extend a hand for our women, much the same way T-Billz did for Tiwa.
5. Osagie: It is expensive to manage a female artist. For a male artist, he can easily just put on a shirt and pants and perform. Women need to go through such beauty regiment that is quite expensive.
Ms. Uduak's response: This again perpetuates stereotypes. While Nigerian women tend to be fashionable, in my experience having covered fashion for many decades and of course being an active member of the fashion community as well, Nigerian men DO NOT joke with their appearance. It isn't just simply a shirt and pants for our men. We can cite our really successful wedding industry as an exhibit. Our men like to show off in their fashions and the world knows it. They also take their time.
Again, our industry is a young industry and so is its sister industry, fashion. There has been no real marriage between the two important industries of fashion and music to help alleviate a lot of these problems that the music talent may face in preparing for a show. In fashion, you really can "change clothes and go" as Jay-Z rapped five years ago. Different needs does not equal more expensive if the talent is not a diva.
6. Osagie: Female artists focus more on sexiness than talent. Tiwa Savage and Yemi Alade have been able to balance sexiness and talent, other women, no. It is more than flashing your boobs and booty.
Ms. Uduak's response: I agree here. I think a big part of the problem has been the reduction by our male dominated society and music industry to view women as sex symbols. The kinds of music videos our male artists are putting out have sexually objectified and marginalized the Nigerian woman so much so that our female artists now believe they have to expose boobs and booty.
While women do this, on the flip side, our men do have the same insecurities. Our industry has now perpetuated a myth that the success of the young Nigerian man and artist means emulating Black-American wealth. Our young men have more tattoos on their bodies than even the American counterparts they copy, more gold chains, a faux pas accent; and the value of our men is now reduce to strictly money. What this has translated to is terrible music all around. It used to be that I would check my music inboxes and see music from artists that was just amazing. Today, 99% of the thousands I receive are crappy that I no longer even bother.It is why I put the responsibility on the likes of Clarence Peters et. al. to change the Nigerian music narrative to a more authentic one by telling our own stories.
Osagie's Solution: More collaboration between female artists because it is the war out there. Also, focus on content.
Ms. Uduak: Agreed but let's keep it "hundred" on that sexism thing. It is deep, entrenched and horrible. If we will put reasons on why Nigerian female artists are not as successful as their male counterparts out there, let's do it in a way that addresses glaring and obvious issues of sexism, violence, and harassment in addition to the lack of basic music business know hows that all in the industry suffer from.
My 50 kobo for all it's worth. AML people, your thoughts?
-Ms. Uduak