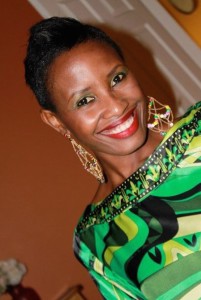 Hi, I'm Uduak Oduok (Ms. Uduak). I am a lawyer and Co-founder of Ebitu Law Group, P.C. where I represent businesses, and creative talents on mostly Intellectual Property, Business, Fashion & Entertainment Law Issues.
WHY I STARTED AFRICA MUSIC LAW
For many years, I struggled with how to fully express my African identity and the challenges I experienced as a girl-child growing up in Nigeria. I wanted to capture my passion for the law, my dual identity as an African and American (I was born in the U.S.), my love for the creative arts yet also advocate for issues very dear to my heart i.e. the de-marginalization of the African woman and girl-child.
Frustrated, I began researching and discovered that there was yet another largely ignored group in the West and on the continent, the African musician/artists.
A light bulb went on in my head and right there and then, I knew what to do. Without much thought, I launched a blog, the first of its kind on the continent and in the West, called it Africa Music Law and got to blogging and providing resources and valuable insights to these artists (majority male) to empower them. In exchange, I got their attention which has allowed me to share the impact of the continued marginalization of the African woman and the girl child, the need for change and what change ought to look like.
Click HERE if you would like to work with me.