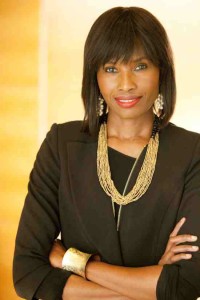 Hello, hello there folks! It feels good to be back in the AML House. I arrived earlier this morning. Got in, dropped all of my luggage and music law presents I bought for my true fans and can you guess the first thing I did? Yup! Turned on my sound system real loud and truthfully, it was alternating between Lecrae and Trip Lee. Windows open, air streaming, I couldn't help but yell on my "veranda," "IT IS A GREAT DAY AND WILL BE A FANTASTIC WEEK!"
I have been away, gathering extensive research and of course writing. My true fans have been bugging on all platforms saying, "we can't wait to have you back and to readyour book." Thank you for the love. The first draft of the tentatively titled "Nigeria Music Industry & the Law" book is essentially done. I comb through the final chapter this evening, more so doing the final arrangement/organization of the book. Then I will set it aside and pick it up in January, where I intend to take my writing scissors and edit, edit, edit, edit some more.
This means, AML Boss Lady is Officially BACK IN THE BUILDING! Hide for cover if you are not an AML fan because y'all already know how I do. If you don't, get familiar with the site.
Let's kick off the end of 2012 with my post below on 41 fundamental principles every artist should know to be successful.
Actually, wait! Industry, artists, I must say your stories really motivated me to push myself and get the first draft of my book done:
The allegations that Naeto C defrauded a promoter and failed to perform, Naeto C and Storm Records press release denying the allegations, Obi Asika (an AML reader) showing his continued relevance with expansion into co-production of Social Media Week Lagos, the recent alleged foolishness and terrible diva attitude displayed by J-Martins in a joint authorship scenario with Goldie in South Africa, Davido, Lynxxx and Wizkid's incredible work ethics , D'Banj making way for the new generation and moving forward with D'Banj Records, Chocolate City trying to expand and show us what they can really do with the signing of the Kenyan-American Victoria Kimani, IROKO turning one (congrats Jason Njoku & Michael Ugwu) but still being a bully (at least based on all the inquiries I continue to receive), Spinlet trying to find its footing, IBAKA TV and Afrinolly quietly making inroads, Tonto Dikeh/Iyanya/Yvonne Nelson lover boy drama, Omotola Jalade-Ekeinde shutting things down; and finally, the continued nasty fight with COSON and MCSN. Oh my! Every time I wrote and looked up, there was an example to illustrate my many points and topics in my book. So, expect to see some of your names in the book as examples of what to do and what not to do.
Congrats to Eva by the way on her recent Bella Naija interview. I enjoyed it. However, artists quit with the nonsense of saying you were never signed to a label when you let the label perambulate or give the public the impression that you are signed. Eva, May D, I am talking to you both and all others before you.
I hope when my book is finally released, you all enjoy it and find it useful. It is in some sense a practical manual full of resources that should help you all have sustainable careers in the music industry.
Finally, notice my video clip to the right side bar. God willing, I will roll out some videos in 2013 that should personalize our experience even more, at least for the true Ms. Uduak fans that can't get enough of me.
For the rest of you, what are you doing on my site if you ain't cool like that? 🙂 Oh! I get it, y'all just take and not give credit? God is watching you. 🙂 Pay it forward to someone else and I'm okay with that.
Catch you all soon. YES I'M BACK!!!!
-Uduak Oduok
41 Fundamental Principles Every Artist Should Know to Be Successful
No one owes you anything. You want it, go get it!
Music is Business. If you do not treat music as a business, you will not be successful.
It's about consistency and discipline. If you ain't got it, get it or go home.
You want to be around for a long time? Simple. Make music that impacts the culture.
Respect those who have gone before you.
Study music history and have a basic working knowledge of the genre of music you do.
Study basic business principles and how the music industry works if you intend to be in the music game.
Know what a copyright is and how to exploit it.
Hire a very good entertainment lawyer. A good one should help increase your bottom line.
Pick a winning team (manager, lawyer, accountant, agent, publicist, they all gotta be dope).
Don't forget the packaging and presentation both on/offline.
HAVE FUN! Music is fun, never forget that.
Love your fans. Do NOT ignore/abuse them. They pay your bills, act like you know it.
Don't kiss butt but respect the media i.e. do your research and know how each works.
Be respectful of your music colleagues, even if you cannot stand them.
Don't burn your bridges. Have the ability to discern when people are also trying to help you. Show appreciation and if your paths divert, don't burn bridges. Just keep it moving.
Be humble. It will take you very far in this industry.
Be true to yourself, follow your heart. Do NOT compromise your integrity/values.
Don't forget to say "thank you." Many artists think they are entitled to things that people do for them. You will stand out in a great way when you say, "thank you."
Don't gossip. It is bad for business.
Stay in your lane. Don't envy others. You have no clue the reality of the next man.
Pay it forward. Africa's youths needs you to step up and pay it forward.
Don't do drugs. See Katt Williams or Majek Fashek for explanation.
Take care of yourself. The life of an artist and entertainment professionals, in general, can be gruesome. Be good to yourself. Eat right, exercise, take a break from all the noise. If you fall off track, get up, dust yourself and get back on track. It's a journey. Take it one day at a time.
Knock it off with juvenile behavior. Avoid groupies and the illusion of "free" sex. You will pay for it later i.e. STD, baby you never intended or a money sucking machine that will leave you broke.
THINK FOR YOURSELF. READ, ELEVATE YOUR MIND.
Don't be afraid to let go. If it does not feel right, no matter how attractive the deal, let go.
Respect label heads, be diplomatic but don't be their "yes man or woman."
Get over the fact that a big label wants to sign you. So what? Understand what you are signing so you don't sign your life away.
Get a good publicist. If they do not have the industry connections to get your name out there, they gotta go. Public Relations is not only about press releases.
Signing to a popular record label just because it is popular without anything else is pure foolishness. Do your due diligence with everyone that works for or will work with you.
Start local, take it global. Artists, African artists, quit with the mess of always wanting to be famous in America when no one even knows you in Nigeria much less across Africa. Handle your business at home, first.
Diversify your revenue streams. You should be receiving money from ringtones, television, film, touring, merchandising, cards, video games, endorsement deals, and the list goes on.
Be flexible with your music. Don't be stuck with one sound. What else you got?
Know when to pack it in. If you keep trying a certain source, avenue, person etc. and nothing happens, know when to let go and try a different approach or method. They say insanity is doing the same thing and expecting different results.
TRUST your instinct. It is your guiding light.
It is okay to fail. Your failure is only a stepping stone to success if you learn from it.
Avoid endorsing, announcing or allowing others to announce you are part of a record label when you are not. You look silly when you get dumped. Take control of your brand!
Listen to your fans and give them what they want.
Never, never, never, ever quit on yourself. Step in it to win it. YOU CAN DO IT!
Never forget this very important fact, it starts and ends with your family. Long after the applause, and the many that will come and go in your life, your family will be there. Your family, for the most part, got your back. Never forget that. Treat them well when you are at the bottom, middle and top of the ladder.
by Uduak Oduok, Esq.