Burna Boy and D'banj Premiere Video For 'Won Da Mo'
In December 2013, one of Africa's greatest acts D'banj teamed up with rookie Burna Boy to bring us the track 'Won Da Mo'. The song has received massive airplays on major radio stations in Nigeria and great reviews as well.
Now, they are back with a video for the track!. The video was directed by Godfather productions and I must say I am a bit dissapointed with the production of this video. Godfather production videos are usually top notch, which is why it's a bit alarming how low quality the video is.
What's more, D'banj looks out of place in this video. I always support artists stepping out of their comfort zones and getting creative, but it should never be at the expense of your 'brand'. This video clearly belongs to Burna Boy as he owns it! And seems totally at ease in all the scenes, whereas D'banj is like an uncle crashing a high school party and not a cool uncle by the way.
For a video like this with a younger artist, D'banj should have totally owned his own space and let Burna do his thing.
Congrats: Tiwa Savage Is Officially Mrs. Balogun!
In what most celebrities and media personalities are describing as the wedding of the year, Nigerian artist, First Lady of Mavin Records and MTN, Pepsi, Forte Oil and recently Maggi Ambassador, Tiwa Savage, married her manager/producer Tee Billz in a fairy tale wedding.
The artist married Tunji Balogun of 323 entertainment on the 26th of April, 2014 in a ceremony held in Dubai. The wedding was witnessed by Family, friends and celebrities. AML congratulates Tiwa and Tee Billz! Great job by Jide Alakija of Alakija Studios with the wedding photos. Tiwa's wedding gown is by Vera Wang.
Mo'Cheddah Releases Video For New Single 'Destinambari'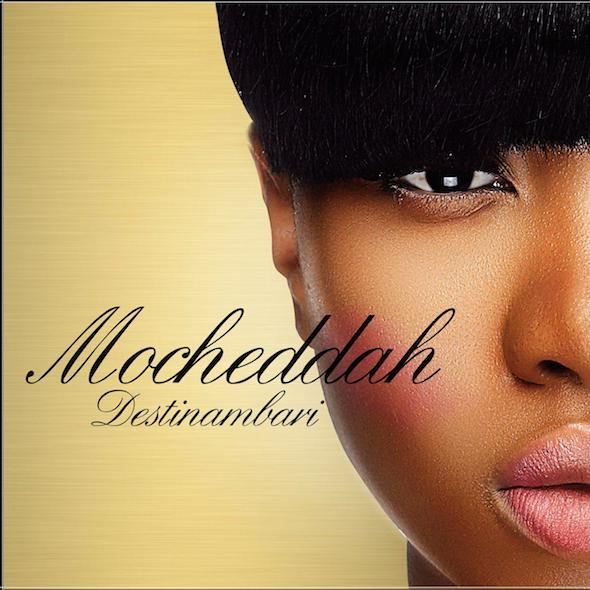 A couple of weeks back, AML brought the news of Mo'Cheddah's return to the music scene with her single 'Destinambari' Featuring rapper, Phyno.
Well, she is here again with a video for the track. The video was shot in a beautiful location all in Nigeria and was directed by Clarence peters.
I like the simplicity of the video and Mo'cheddah's mature new look. The video features actor Uti Nwachukwu.
Enjoy!
D'Banj Visits Nyanya Bomb Blast Victims
Nigerian music superstar Dbanj has joined the list of personalities that have visited and giving aid to the victims of the tragic Nyanya Bomb blast in Abuja 2 weeks ago.
On the 22nd of April 2014, the music star accompanied the FCT Health Secretary, Dr Ademola Onakomaiya to the Abuja National hospital to visit the victims of the blast.
D'banj spent time with the victims and gave them gifts and paid the medical bills of some of the vistims as well. While there, he spoke to reporters saying;
"I am a Nigerian and I am affected by any tragedy that befalls us and particularly in the spirit of easter, I came to show the victims support. I have seen that the survivors are responding positively to treatment and (I) thanked the medical team here for the efforts. We are appealing to the perpetrators of these acts to have a rethink and support the peace initiative so that our people would not be subjected to such wickedness."
Nice! It is always a good thing when celebrities give back to the community and actually use their position to make their voice heard.
Wizkid's STARBOY Artist L.A.X Debuts New Music Video
Wizkid's Music label STARBOY has premiered the video for one of its artist's L.A.X. Fans will recall that L.A.X was featured on Wizkid's hit track 'Caro'.
This is the artist's first single titled 'Ginger' and he features Wizkid on the track.The video was shot in the UK and was directed by Moe Musa who has worked on several occasions with wizkid.
Nothing new in the song itself, it sounds like a recycled Wizkid track and same goes for the video as well.That's just my opinion however so please watch and form your own. Enjoy the video:
Beyonce Covers TIME Magazine's Most Influential Issue
Multi-award winning Supertar Beyonce Knowles-Carter is on the cover of TIME magazine's most influential people of 2014 issue. The singer also earned a spot on the list as well and has her amazing story told by Sheryl Sandberg.
The release of her album 'BEYONCE' in December 2013, unannouced, shattered music industry rules and sales records. Having a sold out world tour while recording, shooting videos, being a mum,wife and more definitely earned her a spot on this list.
She is one artist who many upcoming artists need to emulate when it comes to hardwork. When it comes to her work ethic, Beyonce has been consistent through the years and at the end of the day, its longevity and consistence that keeps an artist relevant in the music industry.
According to her story, she is definitely the Boss! Read the full story on TIME 100.com.
-Ojonoka Agudah