OUTKAST REUNITE ON COACHELLA STAGE
In what has been described as one of the most anticipated Coachella performances ever, the hip-hop group OUTKAST popularly known for their hit track 'Ms Jackson', reunited on stage on the 12th of April 2014 for Coachella 2014.
The group made up of rappers Andre 3000 and Big Boi haven't performed together in over a decade and so you can imagine how excited the fans were and the hip hop community at large, including other artists and celebrities who came out to witness the epic moment.
They had the fans singing along as they performed most of their famous tracks including 'Hey ya', 'Ms Jackson', 'Roses' off their albums and each rapper had a moment alone on stage to perform tracks of their solo careers as well.
It was truly a performance of a lifetime and a night to remember as it was also a celebration of the 20th anniversary of their debut album!. The Outkast performance has since made 'history' as Coachella's 'most tweeted moment'.
Wow! You do not even need to be a fan of hip-hop to see how much this group has had an impact in the music industry. This is what being a good artist and giving real music to fans looks like, they will be waiting for you even when you have been gone for so long and come back 10 years later! Dear AML artists, it is important to learn from artists and performances like this because they help you focus on longevity as an artist and not just the wealth, fame, groupies and what not that come now. Plus, this is why we always emphasize you need the right team of managers, lawyers, publicists e.t.c at all times.
Mo'Cheddah is BACK! Teams up with Phyno and Cobhams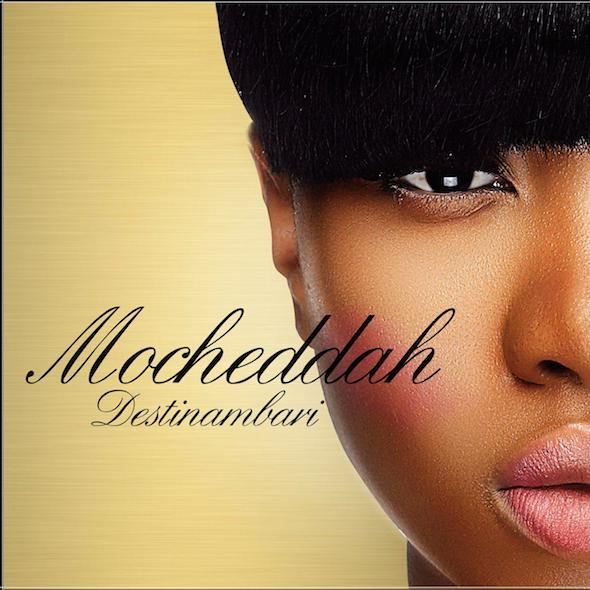 Mo'Cheddah has been missing in the music scene for over 2 years now and fans have been 'taunting' her on her instagram page to stop posting pictures and get to the studio! Lol.
Well, I guess she listened to you guys because Mo'Cheddah is back with a new track titled 'Destinambari' in which she features rapper Phyno. The track was directed by talented music producer, Cobhams.
The song is quite nice and is a bit different from the regular naija 'Diva' songs we are used to, plus, Phyno gives a nice feel to it. However, for a comeback after people have forgotten what you sound like, it might not be the perfect comeback song.The official video will be released soon as the artist has shared snippets of it off her instagram page.
Mo'cheddah seems to have rebranded with new styling and a promo shoot for the track but what seems to be missing is there are no details of a record label, management or a team 'supporting' Mo'Cheddah. Rebranding ususally means a new outlook for the artist right? Well, if she doesn't have any support whatsoever, then we are back to the same Mo'Cheddah who hit some challenges in the past aren't we?.
And if she does have a team working with her, then they need to step up and let us know what the deal is with the 'new' Mo'Cheddah.They need to take charge and plan a proper comeback and not have her do a 'promo' on her instagram page like she is an upcoming artist.
Drake Disguises As An I Witness Reporter for Jimmy Kimmel To Find Out What People Think Of Him


In what I think is a daring move in a fun way, Canadian International Artist Aubrey Graham A.K.A Drake took to the streets to find out what people think of him.
In a recent episode of Jimmy Kimmel, Drake disguised himself as a television reporter for Jimmy Kimmel's 'I Witness News" with fake beard, wig and glasses to hear what people had to say about him.
The rapper had fun listening to people give their opinions about him including a woman who flat out said she did not like Drake and another who called him a 'chicken head'..ouch!.
We all know being a celebrity can be hard, no matter how perfect you might try to paint your life for the public, and so it's nice to see him relaxed and having fun at the expense of 'himself'.
Watch the Video below and enjoy!
Sesan Ogunro Directs Video For French Montana


Nigerian video director, Sesan Ogunro who has directed videos for a couple of Nigerian artists is currently in Los Angeles shooting a video for one of rapper, French Montana's new songs.
It is really impressive and speaks a lot about Sesan's work to have him picked because if there's one thing most international artist's do not play with, it's their music videos.
This is newsworthy because it is an affiliation that speaks of equality and respect. In the sense that, this is not one of all those 'collabos' our artists do with international artists/celebs that doesn't benefit the Nigerian artists in any way except for a discography of a collaboration or a picture together.
This however, is French Montana getting professional services from Sesan and what's more, the video will be shown on music stations in the U.S like any other music video. This is pure music business.
Sound Sultan and Wizkid in New Music Video


Talented artist and songwriter Sound Sultan, who has been in the game for a quite a while, has released the video for his single titled 'Kokose' featuring Wizkid. The song is a single off his 6th album ' Me,My Mouth and Eyes'
The video was directed by Adasa Cookey and features cameos from Ice Prince, Banky W, Princess Dammy, Victoria Kimani and more!.
Watch the video below:

-Ojonoka Agudah