Last week Friday I reported that Damini Ogulu aka Burna Boy had been arrested, interrogated, and detained, thanks to a public service announcement, from Lagos State Police informing of this fact. Today, Burna was arraigned in court, and according to Vanguard Nigeria, he pled "not guilty" to a two-count charge of conspiracy and accessory to the armed robbery of Abiye Jimbo aka Mr. 2Kay.
"On Monday, Burna Boy was brought to court in a Tshirt and blue Jean trousers. Moment he was arraigned on a two count-charge, bordering on 'accessory after the fact' and 'conspiracy' brought against him, he pleaded not guilty…" – Vanguard Nigeria
The prosecuting attorney representing Lagos State is Peter Nwangwu. Burna's criminal defense lawyer is Bright Idahosa. The specific criminal codes that Burna is alleged to have violated is sections 411 and 415 of the Criminal Law of Lagos 2011.
I called the charges prior to the actual arraignment and discussed them here on AML. See AML archived discussions below.
Burna's next court date is December 29th, 2017.
What happens now? Well, at this point, you should expect the prosecutors to send their investigators to begin interviewing potential witnesses and collect evidence to mount their case against Burna. Expect them, also, to make a plea offer to Burna. This means they can skip a criminal trial altogether if they ask Burna to plead to the charges or a lesser crime, and he agrees.
On Burna's side, expect his criminal defense lawyer to also send investigators to talk to potential witnesses, and to gather evidence, to mount his defence. Also, expect the lawyer to discuss the plea option given by the DA with his client, and for Burna to decide if he will reject the offer or take the plea.
In my opinion, and as indicated several times on this blog, Burna needs intervention. He needs intensive therapy and a whole rethink on his approach to life issues. His current approach is simply unsustainable and will cause him a lot of monetary and emotional damage in the long run, and if not careful, his freedom.
I would also replace many of his team members. He has to have persons in his camp who use more common sense than he does and are unafraid to say "no" to him.
-Ms. Uduak
AML Archived Mr. 2Kay v. Burna Boy Prior Discussion
Burna Boy Arrested and Detained Over Mr. 2Kay Robbery, to be Arraigned in Court Monday, Dec. 18, 2017
Celebrities Behaving Badly: Burna Boy's Criminal Threat & Assault …
Photo Credit: Burna Fan Page
Subscribe to Our Podcast Show
Some of Our Achievements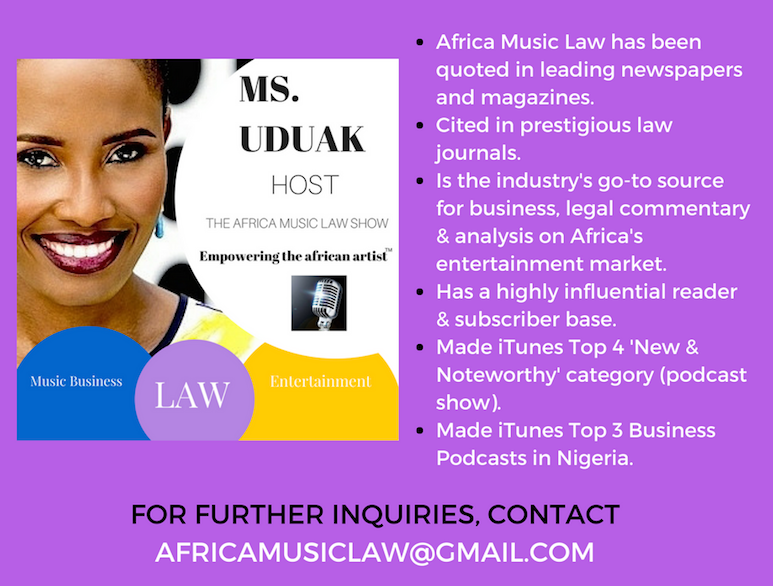 AFRICA MUSIC LAW™ (AML) is a pioneering music business and entertainment law blog and podcast show by Fashion and Entertainment Lawyer Ms. Uduak Oduok empowering the African artist and Africa's rapidly evolving entertainment industry through brilliant music business and entertainment law commentary and analysis, industry news, and exclusive interviews.
Credited for several firsts in the fashion and entertainment industry, Ms. Uduak is also a Partner and Co-Founder of Ebitu Law Group, P.C. where she handles her law firm's intellectual property law, media, business, fashion, and entertainment law practice areas. She has litigated a wide variety of cases in California courts and handled a variety of entertainment deals for clients in the USA, Africa, and Asia. Her work and contributions to the creative industry have been recognized by numerous organizations including the National Bar Association, The American University School of Law and featured in prestigious legal publications in the USA including ABA Journal and The California Lawyer Magazine. She is also an Adjunct Professor at the prestigious Academy of Arts University in San Francisco.
For legal representation inquiries, please email (uduak@ebitulawgrp.com). For blog related inquiries i.e. advertising, licensing, or guest interview requests, please email (africamusiclaw@gmail.com). Thank you for visiting Africa Music Law™.