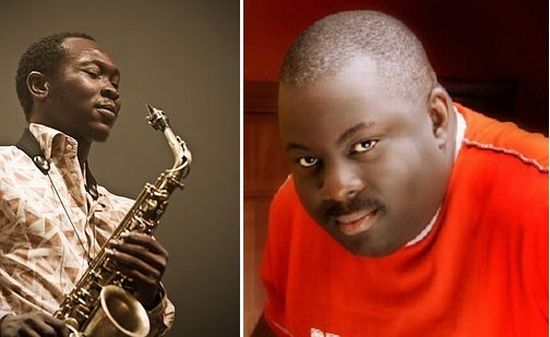 From defamation lawsuits to copyright infringement claims, celebrities are being sued for bad behavior on social media.This new feature on AML documents celebrities behaving badly on social media. The actions may or may not lead to legal liability, however, in most cases, it creates bad publicity. I don't intend to say much than to just post the actions or behavior at issue. You all can draw your conclusions.
First up is the case below that just occurred within the past 24hours and is generating buzz.
-Uduak
Seun Kuti, musician and son of the late Fela Kuti curses out Storm Record Executive Obi Asika on Facebook.
Seun's statement to Obi Asika:
The Tweets leading up to Seun's curses

Obi Asika's responds to the tweets between Society Hae and Seun Kuti. Both Asika's artist(s) and Seun Kuti were invited to perform at the just concluded Spinlet SXSW event in March.

Photocredit: Lindaikeji.blogspot.com (Tweeter/Facebook photos)
Ladun Liadi's blog (Seun Kuti/Obi Asika) photos