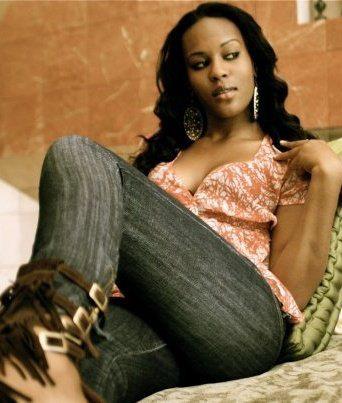 I could say a lot on this but I think I already spend more than enough time on AML discussing these issues. All I want to know on this recently released Emma Nyra video, a signee to Iyanya's Record label, is why the continued mediocrity/below par music from Nigeria's music industry? For almost six years now, I have gone from receiving great creative music to music that is simply below par. It used to be I had a hard time curating songs because they were all so good and exciting, unqiue and powerful. Now, even with thousands of Mp3s in my inbox, it is a simple mass delete button because I get the same beat, same lyrics and some guy or girl think his/her cute/handsome face or body is enough.
I am dissapointed with what I deem below average video and song released by Emma Nyra. It seems as if so long as a girl is pretty, can show some skin/cleavage and has an American or European accent, she gets a pass and the industry (DJs, radio, music blogs etc.) dubb her the next big thing since slice bread. The local talents have a hard time making inroads. For those coming abroad looking to cash in, while there is a need to fit in, please raise the bar and do not embarass the rest of us in Yankee.
I have been listening to Emma Nyra for a while now and she remains unimpressive, although she is clearly talented. I think one of the key problems is trying to make her this played out cookie cutter manufactured sound and look that the industry keeps churning out these days. How can you blame Iyanya, her label boss? He tried giving Nigerians authentic R & B sounds, they rejected it and settled for his "Your Waist" songs. So, it makes sense he would groom his artist to create sounds and music videos such as the one below.
I remain hopeful that the likes of Omawumi, Waje, Tiwa Savage, Chindima, Lami Phillips, among others, I have listed in the past as the standard of what quality music in Nigeria's music industry is, will continue to rise above the rubbish that has overtaken the industry. Somehow we are supposed to compete internationally with the substandard music and music videos we keep churning out. Really? #Dissapointed
-Uduak