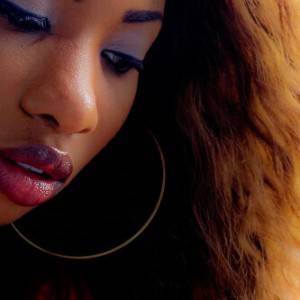 Breakups are hard whether it be personal or professional relationships. When you give a lot of yourself and a relationship doesn't work out, it takes a little while to get your footing. However, once you do and learn from the lessons in that prior relationship, it only gets better.
The seven year relationship between Knighthouse Record Label and artist Mo'Cheddah seemed like a fairy tale until the abrupt ending announced on Valentine's day in 2012.
Since then, we've see the music star try to forge a new path for herself. This was one woman whose name was on everyone's lips within and outside of Nigeria. She had a very promising career ahead and had the same prospects EME's Wizkid now enjoys. I hope she finds her footing and rises again. When she does,  I hope she knocks it out of the ball park.
The latest news on Mo'Cheddah is that she has signed a 10Million Naira deal as brand ambassador with Deal Dey. The contract is for one year.
"Launched in March 2011, DealDey features a daily deal on the best things to do, see, eat, and buy in Lagos and Abuja. DealDey is an easy and fun way to get fantastic deals on great experiences. At DealDey we support local businesses and in return they support consumers with good savings! We want to create a "Win-Win" scenario each and every day for local merchants who want to attract new customers, and consumers who want to save money and take advantage great services and activities in their own city."
To learn more about brand ambassador/endorsement deals and what goes into them, visit my article on Beyonce's $50Million deal with Pepsi and 5 Tips for negotiating your own endorsement deals here.
For more information on the Mo'Cheddah signing, click here.