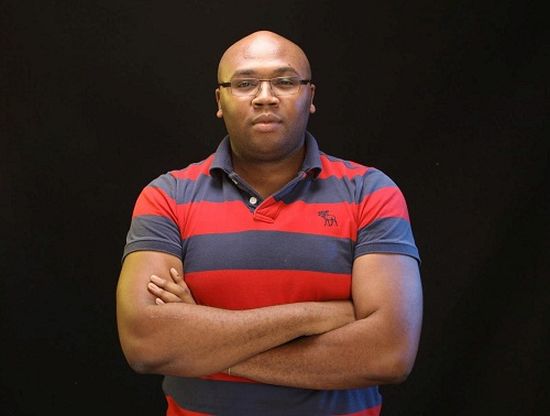 This blog has had some of the most spirited debates about IROKO Partners, a digital distribution company based out of Lagos, Nigeria with an office in New York. The heated discussions began when the company entered the marketplace, some few years ago; and its young CEO Jason Njoku began raising noise that I thought should cause consternation for the company's investors and the CEO himself. At the time, I addressed some of these concerns:
1. I said Jason Njoku needed to calm down. Nigeria's technology & entertainment eco-system was small and while he should not be about liking (or getting people to like) him, there was no need to deliberately annoy people, which it appeared he enjoyed doing. Njoku seemed to take anyone and everyone on and even included threats of suing alleged competitors. Njoku was just very loud about everything and just tended to be very aggressive in ways that seemed to leave sour tastes in the mouths of many;
2. I said IROKO was spending too much, too fast and incurring huge and unnecessary operational costs. I said, trim that, keep the belt tight and focus otherwise you would be forced to;
3. I said, look, I don't care how amazing you are, jumping from one plane to another will get old real fast both on your body and definitely on your family. I understand as entrepreneurs, we gotta do what we gotta do and hustle hard, but what good is it if we die young or live lives that are short of happy because of how we have abused our bodies?;
4. I had extensive discussions on his premium vs. freemium model and concerns about his You Tube and later self-hosted platforms;
5. I also had a major issue with his license acquisition from music and film content providers and clearances.
Majority of the experiences I spoke about and insights shared was based on my professional and personal experiences.
After being such a jet-setter for years, I remember when I got quite ill from the lifestyle. I love to travel but I had to learn how to pace myself with work, travels et al. As an entrepreneur for the past ten years, I have indeed learned a lot from my experiences and those of the clients I have had the privilege of representing.
One important lesson is that it is irrelevant if you have $12million in seed funding versus $20,000. If your expenditures are higher than your sales revenue, there is a problem. Even if you break even, or turn a profit, you still have to watch your spending, especially for a new business.
Every single thing I predicted and discussed has come to fruition and it is particularly interesting to watch, especially considering how much Jason Njoku and some of his employees aggressively challenged my positions in my discussions.
While there have been many highs at IROKO and I continue to say Njoku should be applauded for being such a trailblazer and creating the opportunities for many, there have been some key setbacks. For the AML entrepreneur and artist-entrepreneur, it is worth paying attention to. Some key setbacks:
a) IROKO closed its key office in the UK.
b) In the last few years, IROKO laid off quite a lot of staff.
c) IROKO had one of the biggest employee brouhahas in Nigeria's entertainment-tech industry space which saw the exit of its main key executive (for its music subsidiary IROKING).
d) IROKO, in my view, based on dollars and sense, has been forced to now include a catalog of Bollywood and Hollywood movies.
Ordinarily, this would be good. But for IROKO's brand message, I am not so sure. In fact, I am convinced this does dilute the IROKO brand and makes a brand like IBAKA TV who focuses on that core African content offering a major contender, among others.
But hey…. what do I know?
The above are just a few setbacks I predicted and discussed.
IROKO is a company I hope and want to see succeed as I have always said from day one. Its experiences above are absolutely nothing unusual for a new business, even though it has $21million in funding. What was unusual was the arrogance of its CEO and the assuredness that the typical challenges that entrepreneurs and new businesses face will simply not befall him, perhaps because of a large amount of funding.
It's therefore indeed good to see Jason Njoku become humble, having learned and continuing to learn from the challenges of being an entrepreneur, which differs at every level of this entrepreneur journey.
Just because you were a broke entrepreneur who could never get funding doesn't mean when you become an entrepreneur who actually obtain's funding, it will translate to success.
In any event, I like the mature business voice. It is a good look.
I wish him and his team only the best.
-Uduak
Recommended readings:
IROKO at 3 (Money Mistakes & Competitors)
"But rhetoric aside it hasn't been easy.

We made all kinds of stupid mistakes. In the first year of iROKOtv we raised $13m, match that with startup CEO immaturity; overspent on everything. From product development, to office setups, to staff costs, to movie license acquisitions (we distorted the price so much even DStv Africa Magic were aghast) taking Internet licenses from $1,500 to $23,000 in less than a year. Of course, we have had to course correct aggressively on most of these things. The market has remembered though.

Competition

When we had x10 the licenses, all the Alaba producers thought we were making tens of millions of dollars (we were not) on YouTube, and they decided to sell me their shit and carve out their best stuff to compete with me. Directly. At that time, my earliest employees scattered throughout the land to try and create competition to beat NollywoodLove. I guess they never really understood what we were trying to build with iROKOtv. The easy money is on YouTube. There are 50+ profitable channels (we track them all) and it is now so competitive and fierce it has essentially destroyed any value in the off YouTube advertising model. Hence it accelerated our position on making iROKOtv svod-only in 2012. It's not just us. All the top YouTube channels I am sure realised what I realised in 2011. That paid content pays better over time. But boy is it expensive.

Executives

This year has been a big transitional one. We generated $2m in revenue from advertising last year. We lost that when we migrated to paid only. We are still 4-6 months away from replacing and increasing those revenues from the platform but feel in better shape and more optimistic than ever. Somehow, even with that huge business model transition, we have found new revenue opportunities to still have double digit % growth.

This turmoil has had an impact on the team too. We have had a dramatic turnover in executives this year also, between closing the London office and focusing on New York for our International business and trying to drive Lagos and Africa-wide adoption, we have probably lost 70% of the executive team who were with us this time last year. They have all gone on to exciting projects and we definitely wish them well. In as much that we can't outright replace them, we are bringing in a lot of talented people so I can finally become the CEO I have been avoiding.." – Full story on Jason Njoku's Blog.
Health Issues and Hitting a Wall
"On 20th November 2014 I hit a wall. I have always had incredible amounts of energy. I have always prided myself on my ability to work harder (not necessarily smarter) than anyone around me. But something changed on the 20th November 2014. I hit my physical limit. To my horror it finally dawned on my that I wasn't invincible.

Hitting the wall.

I was on the final leg of a brutal 6-city [JoBurg-LA-SF-NY-Paris-London-Lagos] tour which had me visit all the mentioned cities within 11 days. As soon as I landed in Lagos, I knew something was not right. I was exhausted. Not the usual take a few hours nap and come into the office tired. But my very being was tired. True to form, I landed at 5am and was in the office by 1pm the same day. The only issue was half of my entire body was numb. Pins and needles numb. My vision blurred and I realised something was awry. I still managed to attend a friend's wedding but had to leave early as I could barely stand up.

So I went home and fell ill. I basically worked (I still don't know how to stop) from home and rested for the rest of the month. Today is December. A new month. Today I at least feel able to climb out of bed in the morning.

I had pushed myself to my physical limit and probably damaged myself in the process. Why? Because that's the only way I know how to work. 1,000%. My wife refers to me as an extremist. Everything I do is in the extreme. I had a health check recently and realised if I don't start working on my health I probably won't be around long enough to enjoy the small success I have created. But as I have always said, this startup shit is hard. Whether you are capitalised or not. It's just fucking hard. But it's definitely not something worth dying over. Not now I have a son who needs me. .." – Jason Njoku's Blog has the full story.
Meet Jason Njoku Below – My favorite clip of him