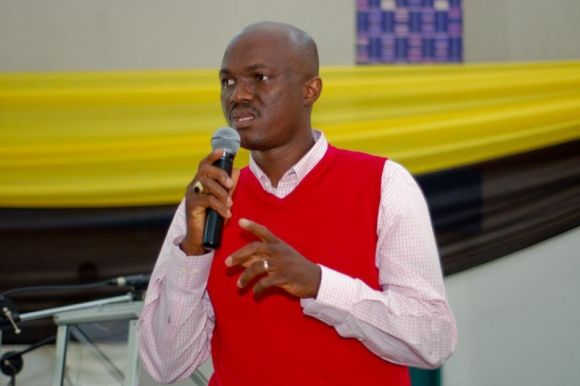 For AML readers in Nigeria, I hope you all make it to this event. Still saddened by the loss of this brilliant mind. R.I.P Efere Ozako.
-Uduak
INVITATION TO A SPECIAL TRIBUTE SESSION FOR BARRISTER EFERE OZAKO
Death cheated the Nigeria law, media and entertainment industry by throwing everyone into mourning on Thursday 18th April, 2013 when it crept in and took celebrated copyright lawyer; Barrister Efere Ozako away. Barrister Ozako popularly known for the "Wetin Lawyers Dey Do" slogan is one of the most respected lawyers in copyright issues in Nigeria. No doubt he's left a vacuum which will be pretty difficult to fill and our heart goes out to his wife, children, siblings, parents, friends and associates. We pray his soul to rest in peace and may the Lord give everyone the fortitude to bear this huge loss.
The Creative Entrepreneurs Association of Nigeria; a body established to incorporate the Creative industries in Nigeria in line with the recommendations of the British Council, United Nations Educational Scientific and Cultural Organisation (UNESCO) and United Nations Conference on Trade And Development (UNCTAD) to help accelerate sectorial growth and development has chosen to dedicate this month's Creative Enterprise Sessions in Lagos; our monthly Interactive Mentoring Meetup in Lagos and Abuja for Creative Entrepreneurs to celebrating the enviable legacy of Barrister Ozako.
Being a close associate of ours and yours, we thought it worthy to dedicate this month's session to reminiscing our interaction with this legal icon who fought selflessly for copyright in our land. We would like to invite you to come and speak about memorable times you shared with Barrister Ozako. This session will have friends of Barrister Ozako talking about his life and times. The CES Session will hold on Tuesday, 30th April 2013 at the British Council Conference Room by 10:00am prompt. This meetup usually holds every month.
The monthly Mentoring Session is designed to help creative entrepreneurs build skills, expand networks, and find markets. CEAN believes that.
• Networking is an essential skill for all business people, but especially for entrepreneurs.
• The strong association between the entrepreneur as a person and his or her business demands that entrepreneurs get out into the world and create and maintain business relationships.
• Networking builds social capital for entrepreneurs.
• Creating channels to share business know-how is critical to helping more business owners succeed.
• Sharing business knowledge among entrepreneurs contributes to the stability and growth of their businesses, and encourages innovation and resourcefulness.
NOTE: Event is free + register here.