Podcast: Play in new window | Embed
Subscribe: Apple Podcasts | Android | Email | Google Podcasts | Stitcher | Spotify | RSS
I am a very competitive person. However, I am my own competition. As a competitive person, it is only natural I enjoy sports. Indeed, not only do I enjoy sports, I competed in high school and college on several sports teams; including basketball and had a very short stint on the men's (high school) wrestling team. (Lol! That is a story for another day).
Anyway, you get the drift. I LOVE a healthy competition. Right now, there is a healthy competition in Nigeria's music industry. Someone just took it four notches high in Nigeria's music game and he has competitive persons like myself very excited. He goes by the name Don Jazzy; and as you all can imagine, I am sitting with a BIG bag of law popcorn and my music business law remote control laughing and saying, "Mennnnnnnnnnnnnnh I LOVE this game!" I like the dunks that no one sees coming.
Don Jazzy, like Oklahoma City's NBA Thunder team (who are in the NBA playoffs right now), just announced his choice of a new and winning team.
"It is going to be a very exciting journey from here. I can't wait to show you guys all we have planned for you all. We have some other Mavins that are not activated yet still under construction that I'm positive you are going to love. Please open up your hearts, lend us your ears, give us your love and support as always and let's continue to entertain you. Please don't forget to visit. www.mavinrecords.com and join the fan club "MAVIN LEAGUE" for exclusive news, music and gifts.

"Don't just be amazing at what you do, be a MAVIN at it" – IDJA"
He broke out of the D'Banj- Don Jazzy saga and while at it, he has now given the industry and D'Banj a strong emphatic response with his action. His round 1 says, "take that. Matter of fact, eat that!" I am absolutely loving it. For one, I am thrilled with his strategic move in acquiring one of the new players on his team: Singer and Songwriter Tiwa Savage.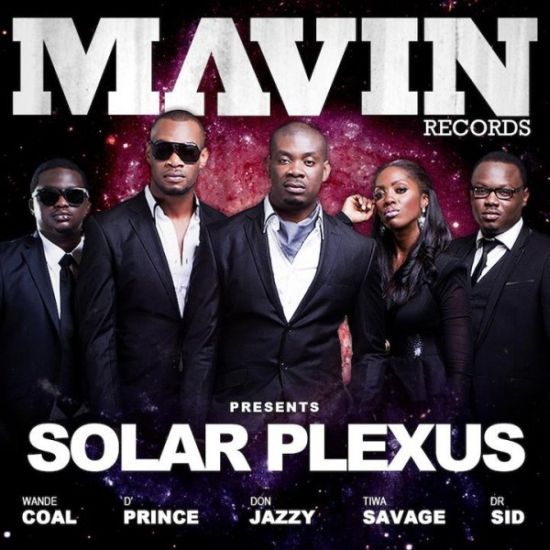 A quick look at why Savage is a good trade to the newly formed Mavin Records label by Don Jazzy:
1. Don Jazzy strategically sets himself up for global domination to compete with the very best on US soil, Africa, UK et. al.
2. Don Jazzy's sound is already being played worldwide. It is called 'Oliver Twist.' He produced the beats that has enjoyed numerous versions including the version by D'Banj and subsequent remixes by artists such as Wale, Estelle et al. Acquiring Savage to his team is a way to say, I only work with the best and I know what the West wants. Watch me shut it down.
3. Don Jazzy's acquisition of Savage effectively and quickly opens doors in America's show biz. Don Jazzy is now a recognized name worldwide. But, he still needs to cement the deal because his name was sort of riding off the D'Banj name, as played out in previous scripts. Now, he is Captain of this 'Mavin' ship. However, just in case America's music industry do not recognize him, Savage is his leverage with her work with some of the important names in show biz as a successful songwriter. Savage does not necessarily need to be introduced to the movers and shakers of America's music industry or UK for that matter. Now, that is how you pull a "I'm about to shut things down" move!
As an aside his anchor team, especially Wande Coal, can sing for days. Also, look at the re-branding? Is that Don Jazzy in a suit? Can we say Men in Black? I have never seen Don Jazzy in a suit, ever. Deep stuff here AML people. "Boyz and the girl is NOT smiling" on this one.
Overall can we say Charlie Sheen #Winning, actually more like NBA Thunder #Winning.
*Pops legal popcorn in mouth and proceeds to chew.* Did I say I love this game? I LOVE THIS GAME.
The Serious Nigerian Music US/Europe/Africa Label Contenders
1. Square Records by P-Square;
2. EME Records by Banky W, Segun Demuren & Stanley Ekure (Tino);
3. Chocolate City by Audu Maikori, Yahaya Maikori;
4. IMAN-Trybes Entertainment under the leadership of eLDee;
5. D'Banj's – Koko/Island Def Jam Africa; and finally
6. Mavin Records by Don Jazzy.
It is ON! May the best labels with the best legal minds (gotta have the lawyers) and accountants WIN!
*Grabs legal popcorn again, switches channel back to Mavin Records to see the scores on the board.*
(9ice's street credibility song is perfect for this occasion.)
[audio:https://www.africamusiclaw.com/wp-content/uploads/2012/04/9ice-Street-Credibility.mp3|titles=9ice – Street Credibility]
Happy New Week AML Industry. AML music executives are making serious moves. What are you doing chilling? Y'all better go get it! Put some numbers on the board!
Cheers,
Uduak