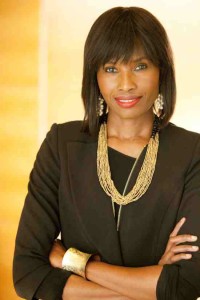 Happy Friday and happy New Month to you all.
For AML artists, I should be wrapped up with a goodie for you, very soon, which is a look at the detailed contract of an artist on a large record label so you have an idea of what some of these contract terms mean. In the meantime, let's focus in on my topic today, "keep your eyes on the prize."
Nigeria and Africa's entertainment industries have been rather explosive for some years now. It is a great time to be in the creative industries. Everyone is on their hustle and all are making moves that will increase their cash flow. A select few actually care about the foundational structure of the creative industries and they are not all talk, but instead are being about contributing to structural changes to make our industries better. They are bent on helping us leave a legacy that the young ones behind would be proud of.
From where I sit and in my observations of trends, I am concerned that if the industry is not truly about the business of music and having sound business principles and systems in place, there will be nothing to write home about, in the final analysis. All year I will be driving this point home and challenging the existing status quo that I believe needs to change.
In the meantime, for you the artist, what is the takeaway from all of these?
I think it has to be that you keep your eyes on the prize.
First, have a clarity of purpose on why you do what you do.
Second, I would venture to say have your business plan for your music career.
Third, get your winning team together. Pick a team that is just as smart if not smarter than you.
Fourth, think outside the box on the multiple streams of income that can make money for you as a music entrepreneur/artist.
Fifth, network, build and manage relationships and connections.
Sixth, don't lose your self or your values. In the final analysis, it will never be worth it.
Seventh, stay the course regardless of how hard the road ahead seems. I have found that one of the key ways to achieve success is to finish what you started. Stay the course, do not quit on yourself.
In short, keep your eyes on the prize.
Have a lovely weekend and I will catch you all very soon.
My warmest of regards to you all!
-Uduak