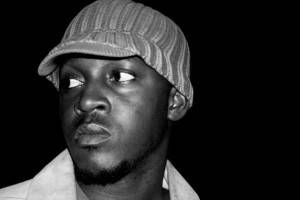 NOTE: M.I has never contacted me to tell me not to discuss stories about him that hits mainstream media. Even if he did, he knows I'd ignore him and keep it moving, as I would others. I have, however, had sufficient contacts from Nigerian industry folks (unnamed for now), whose stories I have discussed on my law focused platforms, contact me and ask I do not discuss stories about them that hits mainstream.
Let me just take a minute to address the types of contact I welcome and do not.
UNACCEPTABLE CONTACTS: Industry people please DO NOT contact me for stories I provide legal commentary on to ask me not to discuss or write about you. Such emails or contacts will, in future, be published and discussed here on AML.
Further, DO NOT ask that I contact you to hear your "side of the story." I don't have the time, interest or inclination. This blog is not a gossip blog. This blog is simply a blog that says, "here are the alleged facts reported by the media, assuming the facts are true, here are the legal issues that arise from such alleged facts. Assuming the facts are false, here is what the legal dispute would look like from the opposing party." I am a lawyer, even more specifically, a trial lawyer. I am not in the business of rubber stamping and saying "yes sir or yes ma," regardless of the power you may or may not hold in the industry. I am in the business of saying "bring it on" i.e. a licensed fighter i.e. one who questions and upsets the status quo, where applicable.

I have given many industry talents and the companies that represent them, both within and outside Nigeria, ample visibility on my numerous digital media platforms and also in some of America's prominent print publications. I intend to continue to do so. But when I come here on AML to let my hair down and discuss what I am very passionate about i.e. law and what I do on a daily basis i.e. litigation/trial work, let me be. You do not want to be talked about, don't let the media talk about you. Maintain a low profile and respect yourself. Matter of fact, quit music or what you do because then you will be a "nobody" as 2Face puts it and "nobody will talk about you."
Having said all of the above, you can all send me press releases or responses to articles I discuss. You can also send me criticisms of my legal commentaries and other categories of articles discussed on AML. I wholeheartedly welcome that. 🙂 I enjoy debate, a lot. I also enjoy intellectual stimulation and love to challenge myself to expand my knowledge the same way you guys get to do when you come on AML.
Okeedokee! To the case at hand. The report below has got to be one of the funniest reports I have seen in ages, based on how it is written.
________________________
Despite how amusing it is, the story below raises an interesting issue worth talking about – false advertising. M.I Abaga, in case you do not know, signed a deal as brand ambassador for Gillette Nigeria. The deal, said to be in millions of Naira, has seen online advertising on numerous websites where M.I encourages men to use Gillette Mach3 for their shaving needs.
As exciting as this news should be, many online news websites now report that Gillette Nigeria's use of M.I Abaga as their brand ambassador has been called into question and is stirring controversy. Allegedly, M.I is too hairless to be the brand's spokesperson. Interesting.
Two key legal points raised here:
1.Brand Ambassador agreements: For both music, fashion and film talents, when you begin endorsing the brand/products/services of another, you ought to have a working knowledge of some of the basic elements that go into such a legal agreement. For the basics, click Stephanie Okereke's brand endorsement deal with Kanekalon to see my earlier discussions on this topic.
2. False Advertising: The next question, after we all agree that a legal contract is necessary to cement a legal relationship of the type M.I has entered into, is to deal with the alleged allegations in the report below. If you are a creative talent and you are approached to endorse a product, should you endorse that product if you do not use it?
US LAW: I am fast gaining a rapidly growing Western fan base so I'll try to reference US laws. But the focus here is on Nigeria. The US regulates advertising practices through the Federal Trade Commission which has specific guidelines regarding misrepresentations of products or services. Further, in most states in the USA, there are state laws that make it illegal to falsely advertise a product. I recently discussed the laws against false advertising and misrepresentation on my law firm blog in the Radiant Beauty v. Kim Kardashian case. Please head on there to get caught up.
NIGERIA LAW: In Nigeria, the Advertising Practitioners Counsel (APCON) is charged with regulation of advertising, promulgating rules and enforcement of these rules. To date, there is a split argument on whether the advertising industry is under-regulated or over-regulated. Suffice it to say that it is not uncommon for consumers to be presented with individual or expert representation for products or services those who serve as spokespersons do not use.
Is this illegal under Nigeria's advertising rules? Logically, it would appear to be the case but I am yet to see the actual promulgated guidelines or rules by APCON. What I do know is both APCON and some Nigerian advertising practitioners argue Nigeria's advertising rules are up to par with international standards. Based on that, a misrepresentation of a product of service to the public to be what it is not, is false advertising and may or may not carry criminal sanctions like the West.
In the case of M.I reported below, is M.I's alleged lack of facial hair a valid argument to say that Gillette should not have used him as a brand ambassador? First, I believe, M.I Abaga has sufficient facial hair for a Gillette Mach 3 to run through. He just does a good job of cleaning up nicely. I have seen unflattering pictures of M.I in the past with lots of facial hair I never thought possible. Second, is Gillette confined only to shaving of the face? Can Nigerian men shave their armpits with Gillette? Their chests etc.? Third, is the Gillette man a man that should have enough "bia bia" i.e. beard as advertised in the West to credibly sell their shaving sticks? Arguably so. However, an argument on the other end of the spectrum can be made that where a personality does use Gillette, even if he has limited facial hair, he should not be ruled out from being a brand ambassador. Other factors could and should be considered.
From a marketing perspective, would Peter Okoye of P-Square have been a better choice than M.I? He seems to have a lot of "bia bia" beard and maybe this distraction would not have existed both for M.I and the brand? I'd be interested in your thoughts on the reported facts below:
"It is indeed harvest time for Nigerian talented entertainers,as brand endorsements have raised their financial status to that of millionaires.

One of such artistes is Jude Abaga, popularly called MI who just endorsed globally recognized shaving stick,called Gillette Mach3.

MI's small stature which produced his smooth face and jaws were said to have landed him this multi-million naira endorsement deal.While his friends and colleagues are rejoicing with him over this first million naira deal,rumor mongers are wondering the area of MI's face that has ever been filled with beards that could fittingly be tackled with Gillette Mach3 shaving stick.

According to this set of critics, MI has no mustache that will require the assistance of a Mach3 as the acronym"smoothness for kisses song, is your face smooth for kisses?" already belongs to MI who they insist is endowed with a woman's (beardless) face.

As gathered,MI does not have beards or needs Mach 3 unless if the triple sharp razor will have to remove his fresh skin.

Meanwhile,insider sources informed that no matter how critics view the internationally acclaimed advert,MI has pocketed his millions with or without mustache."
– Nigeria Films.com