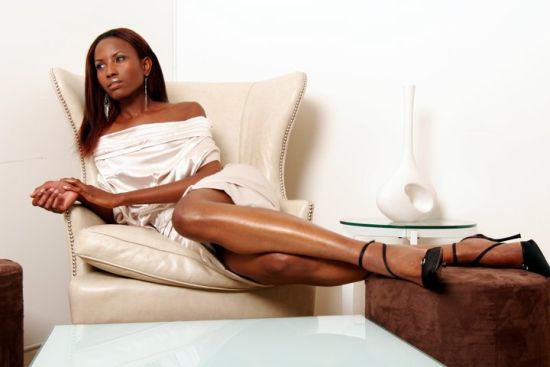 I have to sit like a queen on this one my AML people as evident by the picture above. In fact, for at least a week, I hope to be in that total state of relaxation after a very long and busy end of the year. First thank you for a beautiful year! I think I have enjoyed AML the most this year. It gets sweeter each year and you all have been a big part of making it that amazingly sweet. I know 2015 will be sweeter.
This year, I had only one goal. Finish the first most comprehensive and authoritative book on Nigeria's music industry, music business and the law titled 'Nigerian Music Industry & the Law, a Nigerian Artist's Guide to Success in the Music Business.' I am glad to announce that my mission is accomplished. This process also reminded me that I am so much of a perfectionist when it comes to work I love. Knowing me, I will pick the book up and keep tweaking till  it gets into the hands of the ultimate publisher. LOL!  It is what it is . 🙂
Anyway, it's done.It is comprehensive, it guides the Nigerian and Nigerian American artist (truthfully, all artists regardless of ethnicity/race) through the entire process of breaking into the industry establishing a successful career and finally transitioning to becoming his or her own music entrepreneur.

Unique to this music business and law book when compared to anything on the market right now in the USA or Africa, is that it covers both American and Nigerian law, taking you from transactional work i.e. contract drafting and negotiation principles into courtroom drama. It is also written in what I hope is an exciting and interesting voice and one I hope  a seven (7) year old can understand; because I believe law should not be so abstract and so inaccessible to the masses of Nigeria or the minority communities here in the USA.

The book also brings a unique perspective on public relations, media and marketing for artists, addresses women in music and also covers personal finance and financial management for artists, something critical and necessary to be successful.

Also, as an entrepreneur myself who understands intricately the challenges that most entrepreneurs experience, the book covers, in depth, what it takes to be successful as an entrepreneur, especially as an artist-entrepreneur.

It includes a checklist and step by step process of how to register your business in Nigeria and the USA, how to register your trademark and copyright in Nigeria and the USA, music contracts you will need for your business, among other topics.

The book is also filled with numerous real life case studies of Nigerian music celebrity industry experiences from the likes of D'Banj, Don Jazzy, Tiwa Savage, Brymo to Wizkid to help illustrate some of the concepts so artists truly get it.
Next step, I rest. Then I begin with working with my team to get this book to you and also plan a U.S. and Nigeria launch.
The book is dedicated to the Nigerian girl child, my family and you the AML artists and community. Thank you.
In the meantime, to stay abreast of all updates on the book, please sign up below.
If you are interested in working with me in a sponsorship capacity for the successful launch and promotion of our book, please email me at (africamusiclaw@gmail.com).
Again folks, thank you for a beautiful and sweet year.  Please let me know how to improve the experience for you here on AML. How we can get to interact even more  and what articles or podcast episodes you enjoyed most this 2014.
I'll catch you in the later part of the second week of January 2015.
God bless. HAPPY NEW YEAR!
Signing off with M.I's African rapper  lawyer #1 . 🙂
Cheers,
Uduak