Happy New Week AML People. I wish you all a healthy, very positive and productive week ahead. Believe in you, your dreams, your ability to face any challenges you are confronted with (and overcome them), stay disciplined because truly discipline creates freedom and never give up.
I mentioned it was time to bring it all together, here on AML,  as I come full circle with Africa's entertainment industry by returning to how I got entangled in Africa's creative industry, in the first place.
So, here we are. We kick off this week with Nollywood at the 2013 Toronto International Film Festival (TIFF) for the premiere of the adaptation of Chimamanda Adichie's 'Half of a Yellow Sun,' novel directed by Biyi Bandele.
I was hoping for a press conference at the premiere and a video evidencing the press conference. I am yet to see one. Nevertheless, I love  all that I see from the red carpet pictures at the premiere. I also lived vicariously off a friend of mine who was in attendance and sharing a bit of his experience on Instagram and Facebook.
In addition, I am loving the attention Genevieve Nnaji has attracted for the film. While she is not the star of the movie, and did not make the cut in the initial trailer, it is obvious Bandele and investors in this film need her around to push the film on the marketing end, especially when the film premieres in Nigeria/on the continent later this year. Nnaji is also, clearly, taking advantage of her role in the film, albeit very limited, to do some serious image branding, starting with selling her brand power through fashion. I love the hustle Ms. Nnaji.
For us the AML crowd, it goes beyond just fancy red carpet pictures at prestigious film festivals. Ultimately, we get down to the business of film, as we would music and fashion and of course legal drama (my favorite :)). This means we will be delving into the film value chain, from the time a story i.e. the "property" is acquired i.e. the underlying written story, to the production, financing and distribution of that property.
Film festivals are great venues and avenues for deal making, networking and having a great time, especially for industry professionals. For artists, think of it as being at one of your favorite music conferences/summits. For AML fashion insiders, think of it as New York Fashion Week meets the Magic Show in Las Vegas where it is as much about the business of fashion, panels, networking as it is enjoying the sheer display of creativity.
For now, let's enjoy the pictures and check out the TIFF general press conference outlining what lies ahead this week at TIFF.
For a review of Director Biyi Bandele's work, read VARIETY's take here  (Variety is an American trade publication for the film industry. Think Billboard Magazine for music and Women's Wear Daily (WWD) for fashion).
Have a great week ahead folks!
Common let's get it!
God bless.
Cheers,
Uduak
Photocredit: Getty Images
Nigeria's Iconic Singer & Actress -Onyeka Onwenu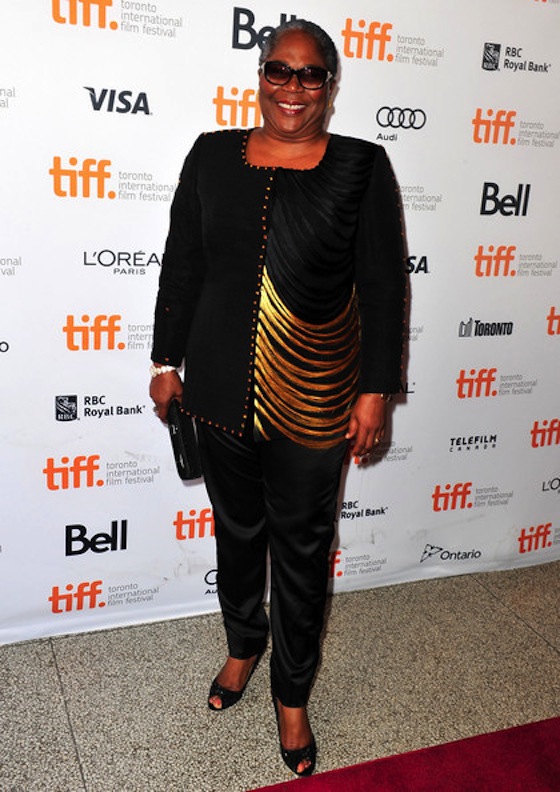 Nigerian Writer Chimamanda Adichie – Half of a Yellow Sun is based on Ms. Adichie's novel by the same title.

Onyeka Onwenu, John Gboyega and Nollywood Actress Genevieve Nnaji

Nollywood Actress Genevieve Nnaji

Director Biyi Bandele  (British-Nigerian)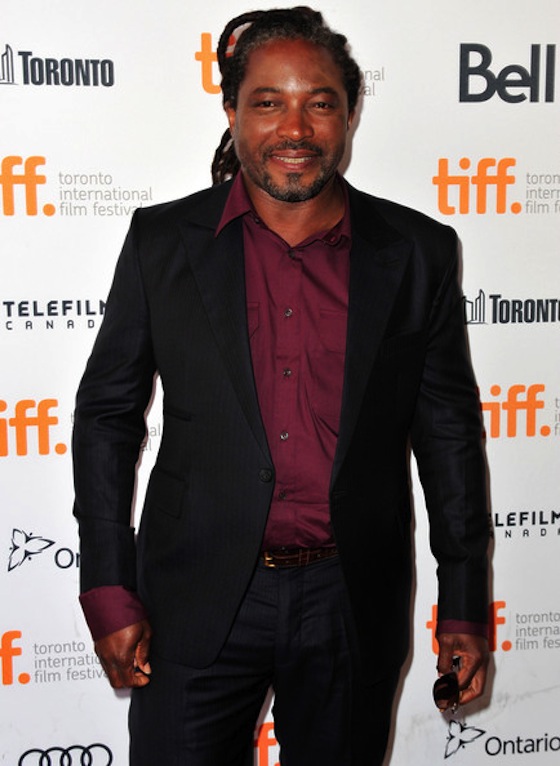 The stars of the show – Anika Noni Rose, Chiwetel Ejiofor and Thandie Newton