We are going into the second week of the Tiwa Savage & Tee Billz marital crisis that rocked Africa and the African disapora on April 28, 2016. This week, Tiwa Savage releases a new statement thanking members of the public for their "support" and this time includes her husband Tee Billz in a positive light. Smart move because he is yet to share his version of the facts; after her tell-all video that painted him as a broke, emotionally abusive, criminal, drug addicted, cheating husband and dead beat father.
Sadly, as a result of her very poor handling of the crisis, the focus is now on her crisis rather than her music. Her music video 'If I Start to Talk' does not have the almost two million views in less than a week of release that her tell-all video has. Also, on the first page of Google, instead of a focus on her music, we find her marital crisis dominating headlines. Finally, she has managed to keep media, bloggers and the public thirsty for any news about her and Tee Billz. I would say so much so that members of the press and bloggers with no news from her camp forthcoming, are now beginning to dissect her 45 minute tell-all. An example includes Naij.com who even points out that Tiwa used to boast that her husband was a good father; and calls out what they believe were "deceptive" acts on the part of both. See first image on this post which is from Naij.com.
All the best to them.
-Ms. Uduak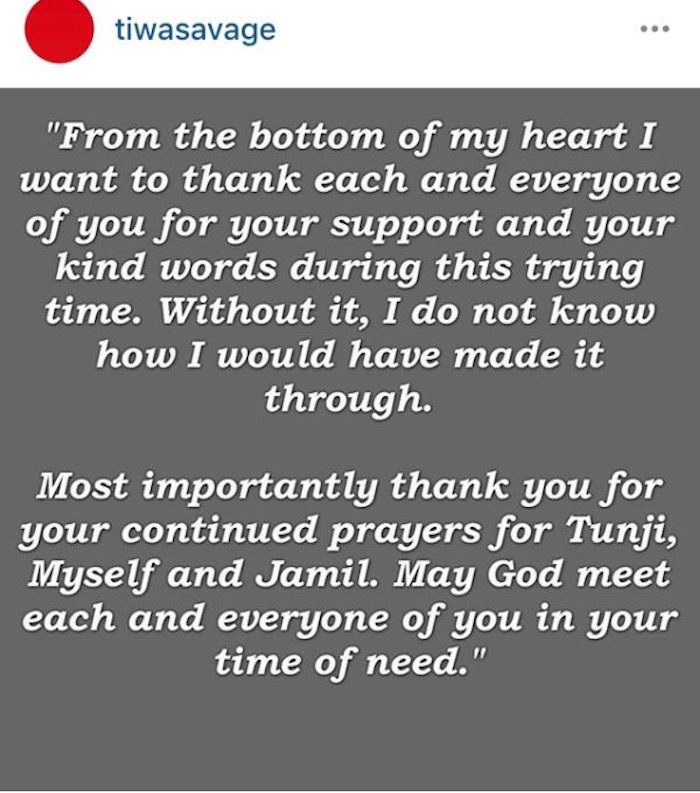 Naij.com Article: Marital Woes: 10 times Tiwa Savage and Teebillz deceived us
Discussion of Tee Billz's Rant and Damaging Statements of 4/28/2016

Discussion of Tiwa Savage's Tell- All Interview of 4/29/2016