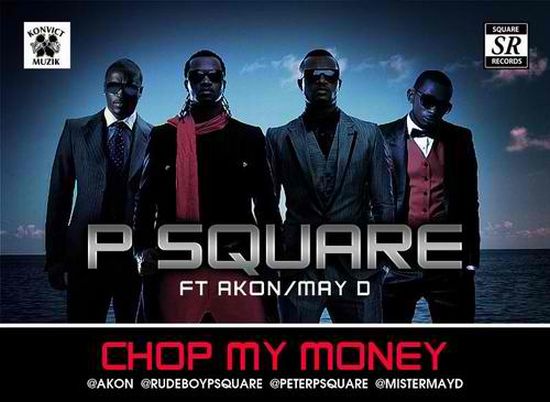 QUESTION: Should local artists, especially the really good ones i.e. mega-local music stars, receive lower fees when they perform alongside their foreign counterparts in their local markets?
In 2007, when I conducted D'Banj's first and exclusive interview in his first visit to the USA, I made it clear my position on that question. Below is an excerpt from that interview.
"America's hip-hop and music mega-stars gathered this past weekend, in Nigeria, for the 2nd Annual ThisDay Music Festival. The event featured UB40, P.Diddy, Rihanna, Kelly Rowland, Ne-Yo, John Legend and more. The event also featured some of Nigeria's "local" artists including TuFace, D'Banj, Sasha, Mode Nine, Asa and P-Square. Unfortunately, Ms. Kelly Rowland fainted during her performance from what her representatives attribute to dehydration and working on an empty stomach. Thankfully she is okay. Kelly's fainting in Nigeria, however, made more headlines in American news than even the actual event. "Kelly Rowland Collapses on African Stage," reported one major publication. I am irritated with the use of "African stage." It's one country not the entire continent! Plus, an "African stage" is NOT the cause of Kelly fainting! Whatever with that oshi [nonsense!].Moving on.

My excitement about American celebrities visiting Nigeria, or any other part of Africa for that matter, rubbed off after Jay-Z, Beyonce, Snoop and other American artists visited the country last year. My lack of enthusiasm is fueled by the fact that I fail to see why African mega-celebrities or so called "local" artists are given the back of the bus treatment when they perform on the same stage in their own country next to their American counterparts? I posed some of these questions in an interview with D'Banj, one of Nigeria/Africa's highly sought celebrity. D'Banj performed last week in Dallas at the NRC Reunion event. It was his first time in the States. Read on. . ."
Fast-forward five years later since I conducted D'Banj's first exclusive interview here in America and things have changed, significantly. Africa's mega-celebrities are now able to command very competitive fees for live performances they perform,alongside their Western counterparts. These artists have been primarily Nigerian.
Nigeria is shaping up to be Africa's #1 music market. The country's stars command millions of their local monies wherever they perform on the continent. However, not all Africans are pleased about this fact, especially in Africa's secondary music markets. One such secondary market is Cameroon. The artists and artist right organizations are fed up and intend to stage a protest against an MTN P-Square Scheduled event on May 18th, 2012. The same question I  posed to D'Banj five years ago is once more at issue, albeit this time it is an inter-continental issue.
An excerpt from Nexdim Empire:
"Cameroonian artists under the canopy of Syndicat Camerounais de musicien (SYCAMU) have aired out their grievances against the mobile network service provider MTN for paying huge amounts of money to foreign artists to perform meanwhile Cameroonian artists wallow in abject pernury, often humbled to receive meagre sums of money for concerts. They consider this a typical evidence of capital flight which contradicts the 8th May 2012 communique . SYCAMU president, Romeo Dika vented his dissatisfaction saying it is absolutely unfair for a mobile network company to pay 200 or 300 million CFA to foreign artists and can't pay such sums to local artists. The union is therefore planning a public manisfestation against MTN on May 18th , the date scheduled for the P SQUARE concert. . . " NEXTDIM has the full story.
AML LEGAL COMMENTARY
AML Industry, the ability to negotiate and negotiate on favorable terms for yourselves has to be one of the important factors that will lead to a successful music industry career. For that to happen, you MUST understand your value and build your brand equity so that you can be on equal footing at the bargaining table. It is just that simple. Nigerian artists were once in the exact same boat like Cameroon artists. Nigerian artists, however, called for a timeout and re-strategized. How? Well, it had nothing to do with them as much. But, they recognized the critical importance of an army of people, primarily the efforts of those offering ancillary services to the industry: media, bloggers, publicists, stylists, radio, television, social media influencers and of course fans and the African diaspora, at large, to get to where they are  today.
Accordingly, AML Cameroon artists reading this, I think it makes absolute sense that you insist that if foreigners will come to your land to perform, at a minimum, your local mega-celebrity artists should be respected and receive fees that are competitive. It is definitely worth fighting for.
However, you all should take a page from Nigeria's music industry and tighten up on your branding, marketing and promotional efforts. You may make an amazing product but if no one is paying attention, then fussing about why nobody comes to buy your product is much ado about nothing. Get the branding/marketing/promotions tight!
Okay I am done.
Cheers,
Uduak