It is one thing to steal from people. But it is another thing to be so ridiculously crass and in your face about it. If you steal, can you at least pretend you are remorseful, not get on national tv and essentially say, "yeah I stole from you. Shout out to the dude I told to steal from you and if you have a problem with it, sue me."
I was "all sorts of irritated" when I watched Ice Prince's interview with Hip TV  last week admitting he jacked off the Slaughterhouse video concept, and told his music video director, who is supposedly one of the best in Nigeria but keeps of late jacking other people's concept, to rip off the Slaughter house 'My Life' video concept.
Just when I think I am beginning to warm up to Ice Prince, he does that thing that he does so well, i.e. put his foot in his mouth. If he is not boasting about his love for foreign designer wear and telling us he will not be caught wearing local Nigerian designers, he is busy saying it is okay to infringe on the intellectual property work of other.
What's weird is that this is a guy who has been kissing up to US artists leading up to his win last year at the BET Awards and thereafter.  He is determined to become a household name here in the USA. This is also a guy who expects Nigerians to respect his intellectual property rights and recently joined other Nigerian artists alongside COSON to stand against the infringement of his intellectual property rights and that of his colleagues. Yet, he feels he can liberally infringe on the work of US artists, and worse be so crass about it.
My simple question. Who died and made Ice Prince boss?
Rihanna and Universal Music Group just got sued, again, for a similar mess stemming from her 2011 S&M video, and here we are with this guy just arrogantly going off in Nigeria. Does he think because he is in Nigeria he is untouchable? Or his label escapes liability? Or his music video director or the networks distributing the infringed material escape liability?
With America's music industry undergoing the many changes it has, Nigeria is becoming a go to destination for American artists and they are being paid quite healthy to perform; and also understand the country is not so backwards where they cannot simply hire a local attorney to sue in Nigerian courts for intellectual property infringement.
American artists or their labels do not have to be on the ground to effectuate that lawsuit. Also, we are seeing an increase in litigation in Nigerian courts on entertainment industry personalities both for  breach of contract and intellectual property right infringement actions. It really doesn't take that much, especially given the currency exchange, to institute a suit in Nigeria and have a local entertainment lawyer handle it on that end. Another market to sue Ice Prince, his label and Clarence Peters is Kenya. Kenya is an even friendlier jurisdiction for litigation and both American and Kenyan companies have been in Kenyan courts battling intellectual property rights.
Chocolate City, Ice Prince's label, has a subsidiary in Kenya, has an artist in Kenya (Victoria Kimani) and most likely distributed this infringed work in Kenya as well. So, if Nigeria is not a conducive place to sue, certainly Kenya is an option.
Ice Prince's non-chalante arrogant and downright crass attitude bothers the heck out of me.
The idea that Nigerian artists can steal from American artists with such reckless disregard and arrogance really bothers me. This is not some naive guy, heck his label bosses are two of Nigeria's leading attorneys in Entertainment Law. Unlike T-Billz who apologizes for Clarence Peters  blatant infringement of the work of another for his artist Tiwa Savage, Ice Prince says I authorize it and even gives Peters props for executing on the infringed video right down to the details.
Ice you can't possibly be serious with this mess. Do you really expect to  become a well known music star in the USA infringing on the intellectual property works of US artists? You expect when you break through that your infringed work will be aired on US TV networks without losing, first, street credibility, if any, that you have, and also opening others involved in conspiring with you to infringe on the work of another to liability? You can't possibly be serious.
This video below irks the heck out of me.
-Uduak
HIP TV Interview

Infringed work courtesy Thenetng.net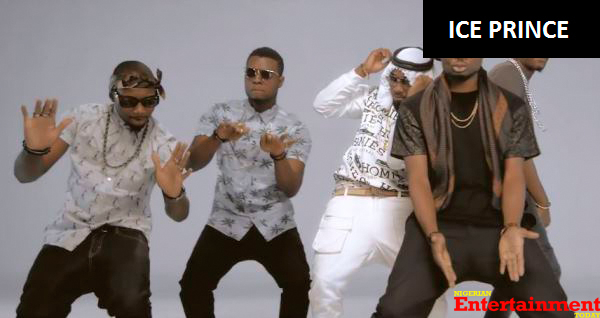 Slaughterhouse 'My Life Video'

Ice Prince VIP Video