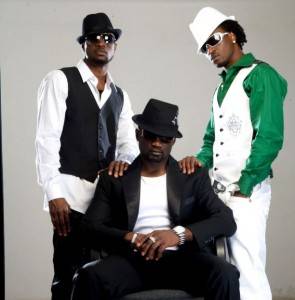 P-Square's Manager Jude Okoye, who also happens to be their brother, explains why his artists and record label/entertainment outfits do not below to any collection society i.e. COSON or MCSN in Nigeria. Do you agree with his take? Share your thoughts.
"Since many music fans have been itching to find out why P-Square are one of the few groups operating on the music scene without a necessary backup from a collecting society, the manager of the twin brothers and their sibling John Okoye, has spoken up.

"We have been in show business long enough and experienced the joy and pain to know that collecting societies are not the solution to the problems facing the music industry," Okoye told LIFE&BEAT

"The major problem is piracy. We want the Federal Government to approve and empower a body or agency in the mould of NAFDAC to tackle the problem. The entertainment industry urgently needs a national agency to tackle piracy, copyright law violators and royalty defaulters.

"P-Square and our companies, Square Records and Northside Entertainment, have not joined any collecting society because we don't want to give any organisation the power to collect royalties on our behalf without showing a keen interest in solving our greatest problem, which is piracy. It doesn't make sense. . ."
-The Punch's Life & Beat has the full story.